What Is Christian Therapy?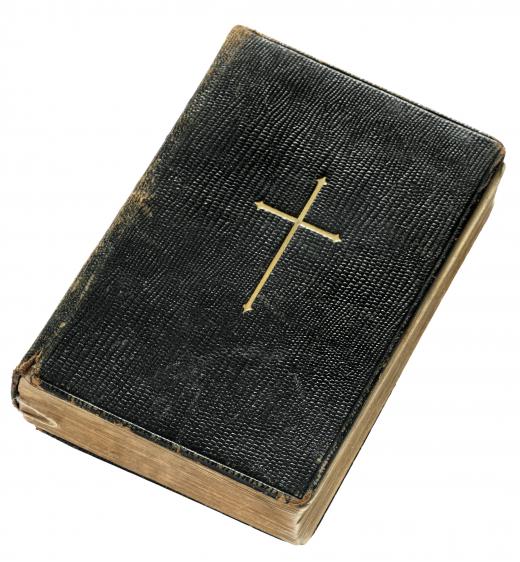 Christian therapy applies religious beliefs in a counseling setting. Those seeking Christian therapy typically are Christians who wish to use their religion's principles to address familial, marital, or other difficulties. Clients in Christian counseling meet regularly with a therapist to discuss their concerns in the same way they might consult with a traditional or secular therapist.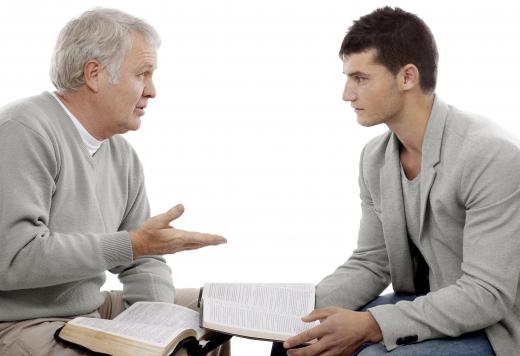 Christian therapy can address issues such as anxiety, depression, grief, and anger. Couples can pursue marriage counseling, and families can seek therapy for improving communication and family dynamics at home, especially after divorce or remarriage. Some Christian therapists focus on very serious or life-threatening issues, such as sexual abuse, addictions, and eating disorders.
Regardless of the need being addressed, a Christian counselor applies a religious perspective to his or her work. This can mean anything from discussing Biblical passages about transformation and redemption to discussing Christian values, such as defining what is right or wrong about a particular situation and how the Christian concept of sin plays a role in relationships and human behavior. Christian counselors also try to help clients whose religious pasts might have created a sense of self-condemnation that impedes their abilities to address current concerns.
Christian therapists typically have advanced degrees in pastoral or Christian counseling as well as some years of supervised experience and licensing from local boards that govern mental health counseling. These therapists usually study psychology and sociology as well as theology. In addition, some Christian therapists have backgrounds in psychiatry, social work, and drug and alcohol counseling.
A session in Christian therapy is much like a session with any trained counselor and begins with a medical history and overview of what has brought the client into therapy. Depending on the situation, some counselors may pray or read Bible passages with clients, particularly if doing so helps bring comfort to someone bereaved or in need of the support that religious rituals provide. Other counselors may focus on talk therapy to learn more about the client's situation.
One controversial area in Christian therapy is the belief that homosexual clients can change their sexual orientations through intensive therapy and dedication to living a heterosexual lifestyle. Some Christian counselors practice what is called conversion therapy and claim success with some homosexual clients. Those who engage in conversion therapy often face ethical questions, and the wider mental health community generally does not support such therapy.


By: nupsik284

Christian therapy may be based on the Bible.

By: georgemuresan

A Christian therapist applies religious perspectives to therapy.

By: Magdalena Kucova

A pastoral counselor may provide spiritual guidance.

By: Felix Mizioznikov

Conversion therapy is a highly controversial program designed to change homosexual behavior and convert a person from being homosexual to being heterosexual.

By: Martinan

Some Christian counselors focus on couples who are having trouble getting along.