What Is Choucroute Garnie?
Like books, some recipes are not made to be finished quickly. Take Leo Tolstoy's War and Peace, or a convoluted dish like choucroute garnie, which both typically take longer than a month to finish correctly. This French recipe combines long-fermented sauerkraut, knackwurst sausage, cured bacon, pork ribs and chops — all smothered in a spicy, herbal broth made from ingredients like juniper berries, wine, honey and various characteristically French spices. Boiled potatoes are often thrown in to make this meat parade a meal.
Choucroute garnie originates in the Alsace region of France, along the country's eastern border with Germany, where the two countries' culinary traditions often clash. Choucroute is French for "sauerkraut," and garnie means that it is "garnished" or "dressed." This fact is clearly an understatement.
It takes so long to prepare choucroute garnie traditionally, because the cabbage must be turned into sauerkraut and some of the meats must be smoked or cured. Some start their preparations on the day of the meal by purchasing these ingredients pre-fermented and pre-smoked, respectively. Others prepare each element from scratch to ensure freshness and charge gourmet prices with a clear conscience.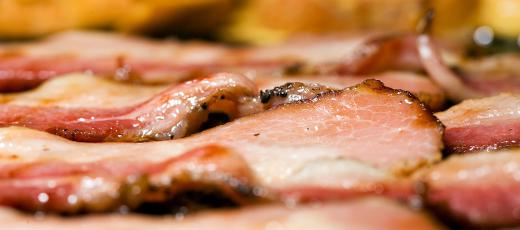 Preparing the sauerkraut is not difficult, but it has to be made at least a month ahead of time to ensure optimum fermentation and tangy flavor. Shredded green or red cabbage bathes in a covered container of brine. This can be kept in its salty water until being strained, just before time to make the choucroute garnie.
Some chefs also make their own knackwurst sausage ahead of time. This involves grinding a mixture of veal, pork and a long list of spices like paprika, allspice, coriander, salt, pepper and mace, then squeezing it via a sausage maker, into fat, grill-ready links. These are then smoked for as long as a week in low, aromatic heat. Even the pork ribs in the recipe are often cured a few days in advance by sitting in a refrigerator, coated with a dry rubbing of salt, sugar and cloves.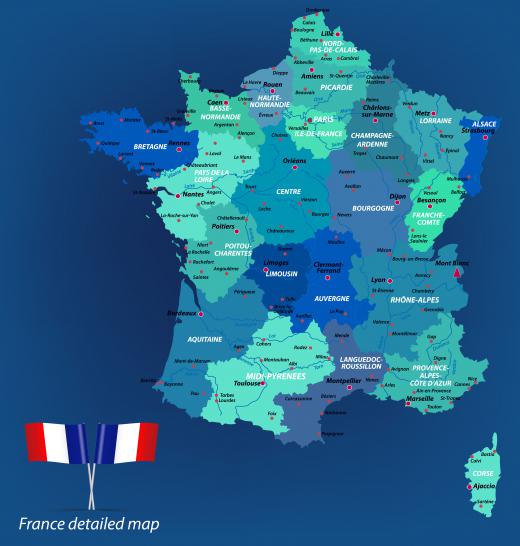 On the day of the meal, a sauce is made with the choucroute as the star, along with crisped bacon, garlic, onion, white wine and honey. This is kicked up with spices like caraway seeds, juniper berries, thyme and more cloves. When these ingredients start to meld, they go into a Dutch oven along with the ribs, pork chops, more sauerkraut and eventually some meat stock. The mixture cooks at 300°F (about 150°C) for as long as it takes to make the dish eatable without the use of knives. Near the end of about an hour and a half, potatoes are boiled and the sausage is grilled, then added to the top of a proper choucroute garnie.


By: Sasajo

Long-fermented sauerkraut is needed to make choucroute garnie.

By: Nitr

French versions of choucroute garnie are often made with honey.

By: Mat Hayward

Recipes for choucroute garnis typically include bacon.

By: polesnoy

Choucroute garnie originates in the Alsace region of France, which is along the country's eastern border with Germany.