Chili paste is the name for a large variety of sauces made from chili peppers, and often also containing oil, salt, and garlic. It can be used as flavoring for a dish or as an independent condiment for dipping. This sauce is primarily associated with Asian cuisine, and plays a large role in the food of Korea, Thailand, Indonesia and Malaysia. Different varieties of the paste can also be found in Tunisian and Mexican cooking. In theory, the paste's thickness distinguishes it from chili sauce; in practice, the line is a little blurry.
The basic form of chili paste is simple to make. Chilies are soaked, cleaned, and then pureed with salt and oil. Different types of chili paste are made by adding different secondary ingredients. Garlic and onions are popular. Other commonly used ingredients include cilantro, soybeans, lemon, lime, and mango. This sauce is fairly easy to make at home; feel free to experiment with different combinations of peppers and other ingredients.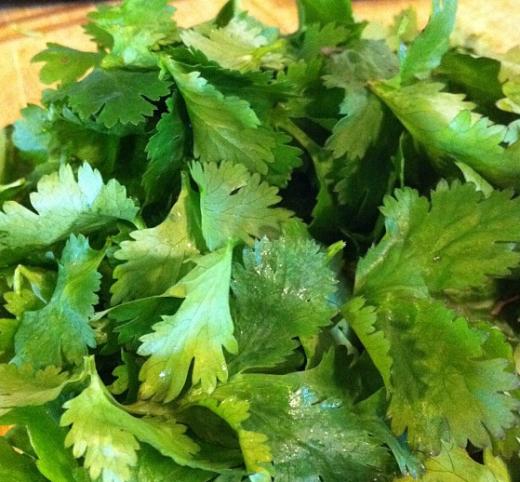 One of the most popular forms of chili paste is called sambal. The name comes from Java, in Indonesia, and the style extends through Southeast Asia. Sambal is almost always spicy, but comes in many different varieties. Some contain vegetables like tomatoes and green beans. Others contain sweet ingredients, like coconut and mango. Most contain some blend of spices. Sriracha sauce, now popular worldwide, is probably related most closely to this category of chili paste.
Another variety is nam prik pow, a Thai sauce which often contains seafood. Its flavor is both sweet and spicy; in addition to chilies it usually contains sugar and sweet basil. The seafood component can be a mixture of shrimp, squid, and clams. Nam prik pow is eaten with many different types of Thai dishes.
Mexican cuisine often involves a paste made from poblano peppers. When dried, these peppers are called ancho chiles and they can be made into ancho paste. Not many other ingredients are necessary; ancho paste can be made with peppers, garlic, salt, oil, and vinegar. The final product is mild and sweet, especially when compared to sambal.
Harissa is a type of chili paste originating from Tunisia and eaten throughout North Africa. Harissa is made primarily from piri piri and serrano peppers. Secondary ingredients often include locally common spices like cumin and coriander, along with garlic and lemon juice. Harissa can be used with many different types of food, including soup and stew. It is often used to flavor couscous and bread.
AS FEATURED ON:
AS FEATURED ON:

By: Amber DeGrace

Chili paste is often flavored with cilantro.

By: Food-pictures

Harissa is a spicy pepper paste.

By: volff

Mango is often used in chili paste.

By: natalyka

Garlic is a popular secondary ingredient in chili paste.