What Is Chicken Egg Foo Young?
A type of Chinese omelette, chicken egg foo young includes vegetables as well as chicken and eggs. Although the exact origins are unclear, this dish was created no later than the 1940s in the United States as a variation of a similar Szechuan dish. Available in most American Chinese restaurants, chicken egg foo young is not difficult to make at home.
White meat chicken is usually used for chicken egg foo young. Boneless, skinless chicken breasts are the most common option when preparing this dish at home. The chicken is normally sliced and may be marinaded before being cooked. Marinades are often simple and may only include two or three ingredients, such as soy sauce and sesame oil.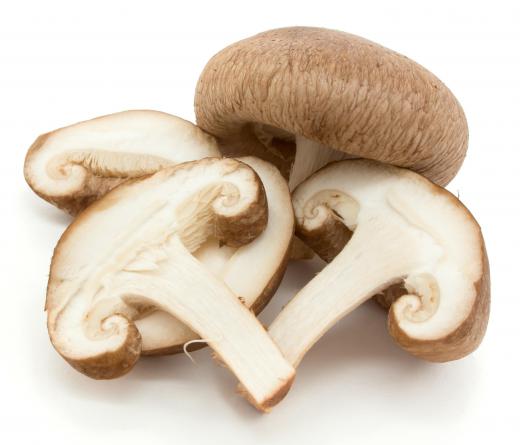 A variety of vegetables can be included in chicken egg foo young. Bean spouts, cabbages, carrots, and onions are all common vegetable choices. Scallions, peas, bell peppers, or celery may be added as well, and mushrooms are also a common addition. Anywhere from two to six different vegetables may be added depending on the version. Soy sauce and rice wine or dry sherry are also sometimes included in the egg mixture.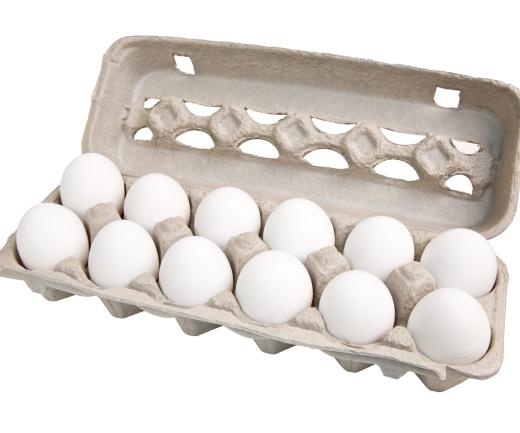 Although the chicken is normally browned before being added to the main dish to ensure thorough cooking, the vegetables may be stir-fried in peanut or canola oil before the eggs are cooked or left raw and then cooked with the eggs. Eggs are beaten and seasoned with salt and pepper before being fried. Some versions pour the whole egg mixture into a pan to cook, much like an omelette, and some pour the mixture gradually, letting each thin layer cook before adding another. The other ingredients are stirred into the mix after the eggs are added to the pan.
Chicken egg foo young is often served with a sauce or a gravy. Oyster sauce, soy sauce, and chicken broth or bullion cubes dissolved in water are usually combined with salt and pepper and heated. Cornstarch diluted with water is added to thicken the gravy, and then the sauce can be served with or over the dish.
Lighter versions of chicken egg foo young use egg whites rather than whole eggs. They also may cook the dish in a pan coated in cooking spray instead of oil. Water chestnuts may be added to these versions as well. In addition to chicken, egg foo young can be made with beef, pork, or shrimp. Vegetable versions are also available.
AS FEATURED ON:
AS FEATURED ON:

By: Chris leachman

Shiitake mushrooms are a common addition to chicken egg foo young.

By: CrackerClips

Eggs help hold all the ingredients in egg foo young together.

By: fkruger

Chicken broth is often used to make gravy for chicken egg foo young.

By: Christian Jung

Chicken breasts are a good source of lean protein.

By: branex

Canola oil can tolerate high heats, making it a good choice for stir-fry cooking.