What is CASS™ Certification?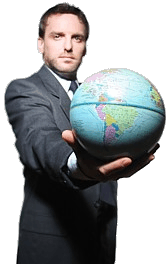 Coding Accuracy Support System (CASS™) certification is one of several types of postal certification offered by the United States Postal Service (USPS) and applied to software that is developed for use in the mailing industry. The point of using software that has CASS™ certification is to maximize efficiency and minimize unnecessary expenditure. A business that does a lot of mailing, for example, has a large database of addresses that will be mailed to, and those addresses will end up on labels that are received and interpreted by the USPS. If the labels display poor address hygiene — that is, if they are in a format inconsistent with what the USPS needs in order to deliver them easily — they will cost the USPS additional time and effort getting them delivered. Using software that meets CASS™ certification requirements allows the business to evaluate the address hygiene of the addresses in the database to ensure that they can get delivered by the USPS with minimal difficulty.
The fees associated with using the postal service are a relevant expense for a business to consider. By using CASS™ software, either its own or through a third party, a business can receive discounted rates from the USPS, which developed the certification system to reduce its own costs. In effect, CASS exists as an incentive for businesses to develop measures that promote consistency and reduce errors to help the entire process, from its database to a customer's mailbox, run more smoothly and efficiently. To do this requires an initial investment in the form of either in-house software development or sourcing the software outside of the company, but theoretically, the use of a certified program will save everybody money in the long run. The USPS calls the savings realized by companies using software with CASS™ certification a "worksharing discount."
An extremely careful person might be able to do the work of verifying acceptable address hygiene throughout a large database, but software programs that have CASS™ certification can do it much faster and with no risk of fatigue. To get CASS™ certification, a program must pass tests devised by the USPS to ensure compliance with its addressing system. This involves feeding the software a list of 150,000 addresses in various states of address hygiene and monitoring the program's effectiveness at correcting the problems. Depending on the type of mailing, acceptable results range from 98.5 percent to 100 percent accuracy.


Man holding a globe