When someone is given carte blanche, it means the person can do whatever he or she likes. The term may be used to describe a variety of situations; for example, someone might offer to pay for dinner, saying that guests have "carte blanche" to order whatever they please. In certain situations, carte blanche makes sense, since it empowers someone to act quickly at his or her own discretion. In other instances, carte blanche can be extremely hazardous, and some people use the term disparagingly to talk about things like poorly written laws which do not clearly define acts which would be considered illegal.
A closely related term is "blank check." Carte blanche is actually French for "blank ticket," and the two terms are often used interchangeably. The term originates from the 1700s, when it is was used to mean "full discretionary power," often in politics. As one might imagine, politicians with carte blanche can make some unfortunate decisions, which is why most nations have systems of checks and balances to prevent people from acting entirely independently when they are in government.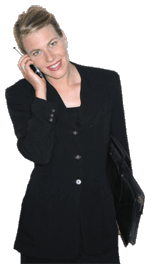 In the corporate world, certain people within a business may be given carte blanche. For example, a trusted secretary could order any needed office supplies, or a member of executive management might be empowered to make deals with other companies. Carte blanche can be a powerful tool for executives, since it allows them to move decisively and quickly to seal good contracts, or to reject contracts offered on unfavorable terms.
In the sense of a blank check, carte blanche is usually inadvisable. A blank check is a check which has been filled out and signed without indicating a monetary amount. In theory, someone could fill out a blank check with any amount and it would be honored by the bank, since the account-holder's signature would be on the check. Blank checks can be useful, as in the instance of a parent sending a child on a shopping trip with a blank check to pay for it rather than trying to guess about how much cash might be needed.
The ability to select any choice is unfortunately very easy to abuse, which is why "carte blanche" has taken on a pejorative sense. If you are in a position to offer someone carte blanche, you may want to carefully consider the situation, and perhaps establish some basic guidelines which that person may not exceed.
AS FEATURED ON:
AS FEATURED ON:

Businesswoman talking on a mobile phone