What is Capital Gains Distribution?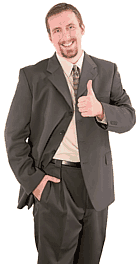 The capital gains distribution is the process utilized to remit the proper amount of net gains on capital investments to each of the investment company shareholders that are eligible for a return on their investment. While the exact process of accomplishing a capital gains distribution may vary from one situation to another, there are a few factors that tend to apply in just about every case. Among those basic factors are the process that is used to determine the total amount of capital gains that are generated within a given calendar period. A second key factor involves settling on the process that will be employed to decide how much of the cumulative capital gain will be distributed to each qualified shareholder.
One of the most important things to understand is what constitutes a capital gain. Essentially, a capital gain is the increase in the value of a capital asset that has taken place since the last pay of a capital gains distribution to the shareholders. Each of the assets that are capable of generating a capital gain are considered, with the amount of increase in value noted. The total capital gains for the period will be the final gain in value of all the relevant capital assets. This figure is sometimes referred to as the gross capital gain.
However, the gross amount of gain is not the figure that will be used to determine the amount of the overall capital gain distribution. Instead, allowances will be made for any losses that may have been suffered by one or more capital assets during the same period. The cumulative total of the losses will be subtracted from the gross capital gain. It is this final figure that will form the basis for the total amount of revenue that will be part of the capital gains distribution.
The amount that goes to each shareholder depends on a number of factors. Among them are the terms of the actual shareholding agreement, the number of shares that are held by the shareholder, and any deferred payment plans that may exist between the issuing entity and the shareholder.
A capital gains distribution may take place on a quarterly basis, such as is common with mutual funds. In other investment situations, the distribution may take place on a semiannual or annual basis. Supporting documentation is normally provided with the distribution, allowing an investor to review all relevant factors that went into determining the amount of the distribution.


Businessman giving a thumbs-up