Buzz marketing is a form of guerrilla marketing, which is a non-traditional marketing strategy that often draws on the use of creativity to engage and attract consumers. With this type of marketing, excitement about a product or service usually spreads through word-of-mouth. The term "buzz" refers to the eagerness consumers feel about sharing the product or service with others. Chat rooms, blogs, discussion forums, social networking, and video sites are a few of the vehicles by which buzz marketing occurs.
When a business owner utilizes buzz marketing as a strategy for promoting his product, he is essentially relying on the product to sell itself through a word-of-mouth approach. He might engage his professional contacts and people he knows personally in product demonstrations or tell unique stories about the product. Once people recognize the value of the product and find that it serves their needs in specific ways, they spread the word about the product due to their own excitement or satisfaction.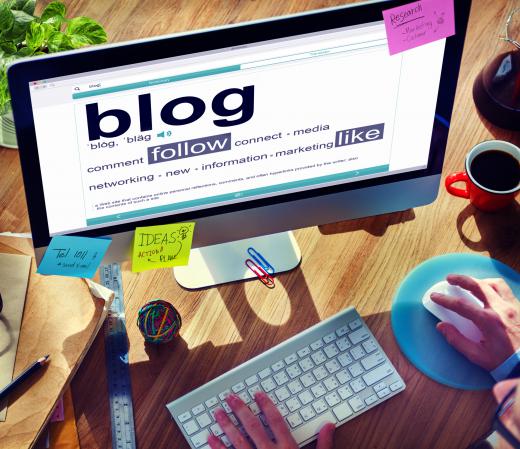 The Web makes buzz marketing possible on a massive scale. Blog owners might post reviews of a product and encourage readers to investigate the product for themselves. Readers of the product review might do their own research on the Internet and post questions and comments about the product on social networking sites. Chat rooms and discussion forums are common locations for discussing the pros and cons of a product or service. When a product solves a problem or meets a need, word usually spreads quickly on the Web.
To complement and encourage the buzz created by consumers, a company might create videos about the product or service. The video might be posted on the company's website or on an Internet video site, which is easily viewable and searchable by consumers. Eager product users might insert the marketing video link in an e-mail to friends or family members who can then view it and personally investigate the product. Through such marketing strategies, some companies bypass traditional marketing approaches in favor of lower-cost viral marketing campaigns.
With a buzz marketing plan in place, a traditional advertising strategy may or may not be necessary. A company might gauge the public's reaction to a product or service by first releasing it to a small number of consumers. If consumers react in an enthusiastic way about the product or service, some companies will forgo a conventional marketing plan in favor of letting consumers take the marketing reins. A successful buzz marketing campaign can sometimes reduce a company's advertising expense.


By: schwede-photodesign

Buzz marketing spreads excitement about a product or service through word of mouth.

By: SolisImages

Modern buzz marketing occurs online in chat rooms, blogs, discussion forums and social networking sites.

By: Rawpixel

Some marketers leverage the blogging community as a means of promotion.

By: matka_Wariatka

Advertisements in a magazine can be part of buzz marketing.

By: bloomua

Buzz marketing may utilize text message ads for promotion.

By: nyul

People may recommend the services of others by means of word of mouth advertising.

By: Forewer

Buzz marketing uses attractive images and themes to get its product talked about.