What is Buying on Margin?
Many investors choose to purchase stocks and securities through a strategy that is referred to as buying on margin. Essentially, buying on margin involves only paying cash for a portion of the investment. The remainder of the cost associated with the acquisition of the security is handled by borrowing resources. The cash amount of the purchase actually constitutes the margin part of the equation, while the funds that are covered through securing a loan of resources is usually referred to as borrowed money.
Buying on margin is especially common when the purchase of securities is conducted through a brokerage firm. In many cases, the broker will provide the means for securing a loan to handle a portion of the total cost of the investment. The brokerage firm may choose to manage the loan in house, using resources that are set aside for the purpose of buying on margin. More often, however, the broker actually acts as a link between the investor and the source of the borrowed revenue. The funds are usually deposited into a margin account managed by the broker, and may include titles to collateral that can also be used to cover the cost of the borrowed funds in the event of default by the investor.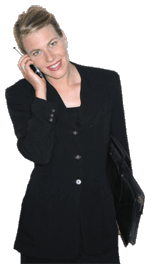 Investors may choose the strategy of buying on margin for several reasons. Making use of the combination of cash on hand with credit resources placed in a margin account mean that the investor is able to maximize the use of available resources. Being able to use more than one type of financial resource in the process of investing can often mean the ability to take part in investment schemes where there is the potential to make a great deal of money from the venture. Second, buying on margin means that not all liquid assets are tied up in any one investment project. If one project fails to generate revenue, then there is still some cash on hand to try something different. Last, the use of buying on margin and covering the loans in a timely manner helps to build up the credit worthiness of the investor, which may come in very handy at a later date.
AS FEATURED ON:
AS FEATURED ON:

Businesswoman talking on a mobile phone