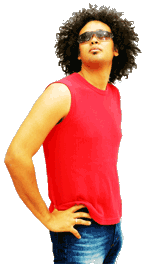 Bunting is a loosely woven fabric option that is often employed for the making of flag. Owing to its ability to accept and hold colors over a long period of time, many persons who choose to fly a national flag or a flag commemorating some special occasion will choose to go with flags made with bunting. Resistant to both a great deal of direct sunlight and dust, this fabric is easy to care for and will last a long time with a minimum of cleaning and proper storage.
Along with the creation of flags, bunting material can also be used to create other textile items. For instance, the fabric tends to be very soft, which makes it an ideal fabric choice as the cover for a light blanket for a baby. When wool blankets are too heavy, the bunting will provide the right amount of protection from the cool without causing the child to be uncomfortable.
It can also be used in the creation of casual window treatments. As material to cover cornice boards or act as simple curtains, bunting can be an inexpensive way to dress up a window. For example, long sections can be folded and gathered, ran through two curtain rings anchoring each side of the window and make a dramatic window treatment in just a few moments.
When it is time to clean the material, simply whip it down, run it through the gently cycle in the washer, air dry it, and hang it back up. The colorfast properties help the fabric maintain a new appearance for years, even as the loose weave helps to keep the window treatment light and airy.
Bunting is also a great material to use for children's costumes. Whether the occasion is a school play or Halloween, it's is a good choice since it allows air to circulate freely, keeping the child comfortable. Bunting can be used to create capes that hang well and catch the breeze easily, as well as making a body suit that can be adorned in any way the child desires.
This material can also be an artistic medium as well. Ideal for use in school craft project, bunting can be used as the canvas for a classroom banner as well as the means for creating a rolling scroll that tells a story or illustrates a point. It will hold craft paints very well, will resist cracking fabric paints and can easily take permanent marker ink as well. A few yards of material and some paints and markers can easily amuse a group of children for hours on end.
Bunting is not a particularly expensive material, although it will tend to cost more than some synthetic fabrics. Still, it is very affordable and can be used with a number of different projects, which makes it a great asset in the home and around the classroom as well.
Man with hands on his hips