What Is Broccoli Cheese Quiche?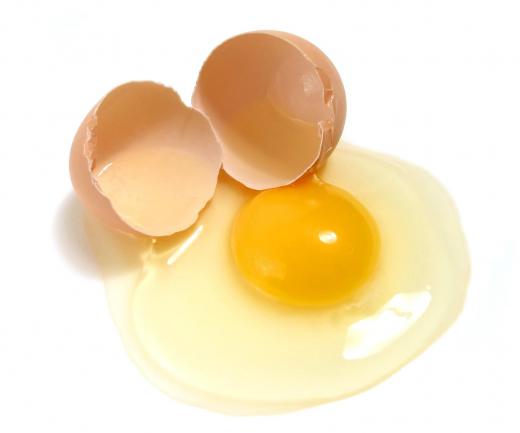 Broccoli cheese quiche is an open-face pie featuring the two named ingredients set in a baked egg and cream or milk filling. Pie, pastry, or crumb crust holds the egg custard filled with broccoli and one or more cheeses. The quiche is prepared in a similar manner to others featuring different ingredients. While broccoli and cheese is a common combination in America, and quiche is considered a part of French cuisine and similar pies existed in Medieval England.
The base of a broccoli cheese quiche is a crust traditionally made from bread dough, but also from contemporary alternatives like puff pastry or cracker and bread crumbs. The filling has an egg base with milk, heavy cream, or non-dairy alternatives mixed in to form the custard. Chopped broccoli and cheese are added before baking. Cheddar is perhaps the most common type of cheese used for this quiche, though mozzarella, provolone, and Swiss are also used, among others. Additional ingredients include onions, mushrooms, and garlic, as well as a variety of spices.
The ingredient ratio and preparation method affects a broccoli cheese quiche's texture and density. Cream, eggs, and milk ratios are especially important. European quiche is typically denser than its American counterpart because it usually has more eggs and includes double cream. American recipes call for more cheese, and traditional quiche doesn't use it at all, and are more likely to use milk instead of or in addition to cream for the same reason.
Broccoli cheese quiche is prepared like most pies, with the crust being made from scratch or purchased and pre-baked. The egg filling is whisked until it turns into a light foam so that the heavy broccoli pieces don't sink to the bottom of the pie. Broccoli, cheese, and additional ingredients and spices are added to the filling, and the entire pie is baked for about 30 to 45 minutes.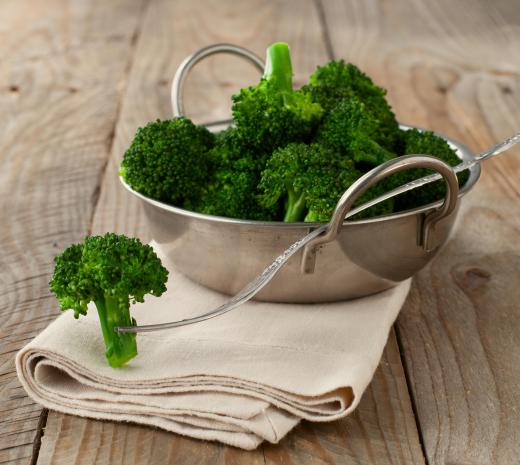 Savory custard pies featuring meat, fish, and fruit date back to 14th century England, and contemporary quiche originated in the French Lorraine region. Quiche Lorraine, which features bacon, is the most notable and a traditional staple. Broccoli cheese quiche and a slew of other types appeared in the U.S. during the 1970s and 1980s when chefs freely experimented with the popular dish. The word quiche stems from the German word kuchen, or "cake." The term evolved into the current French word, though a quiche Lorraine is referred to as a bacon and egg pie in Northern England.


By: Elenathewise

Quiche is a form of egg custard.

By: angelo.gi

Double cream, one of the ingredients in European broccoli cheese quiche.

By: Bert Folsom

Cheddar is likely the most common type used in broccoli cheese quiche.

By: Nitr

Chopped broccoli is added to the egg filling before baking.

By: anjelagr

When making a broccoli-cheese quiche, first shop for bright green broccoli with small, unopened florets.

By: Brett Mulcahy

American quiches often contain more cheese than European quiches.