Brand alliance is a business strategy that involves the intentional process of associating two or more established brand names in a specific attempt to attract attention from consumers and thus increase the chances of earning additional sales for all the businesses involved. This type of business alliance can be configured in several different ways, with three approaches being the most common: brand licensing, cross marketing, and cobranding.
One of the most common forms of a brand alliance is known as cobranding. This involves placing two similar businesses under the same roof. The idea behind this approach is to save money on building space, while also making it possible for consumers to enjoy a wider selection without having to go to several different stores. Fast food chains have made efficient use of this approach, locating two or more restaurants in the same building. Consumers can then choose between the various food offerings provided, without the need to go to separate restaurants.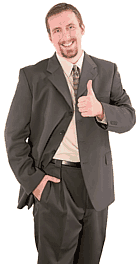 Brand licensing is another approach to creating a brand alliance. In this scenario, one business obtains the rights to make use of a well-known brand name owned and used by another business. This strategy helps to associate the names of the two businesses in the minds of consumers, and allows both to benefit from the joint usage. Generally, the business that is seeking to make use of the brand name will pay some sort of licensing fee, and possibly royalties on any sales that are generated.
The third common approach to creating a brand alliance is known as cross marketing. Here, two or more companies choose to promote each other in their marketing campaigns, or create a joint marketing campaign that allows them to pool resources and broaden their prospective consumer bases. A common example is the use of ads that relate products offered by each company to on another.
For example, a jeans manufacturer and a shoemaker may create ads that promote a particular boot design with a jeans design. In like manner, a soft drink manufacturer may work with a candy maker to create print or online ads that promote the consumption of the two products together. The idea is that consumers who enjoy one product will be more open to trying the other product, thus allowing the two consumer bases to integrate or cross, generating more sales for both companies. When an increase in sales does come to pass, the brand alliance is considered a success, and is likely to be repeated in subsequent ad campaigns.
AS FEATURED ON:
AS FEATURED ON:

Businessman giving a thumbs-up