What Is Blushing Hypnotherapy?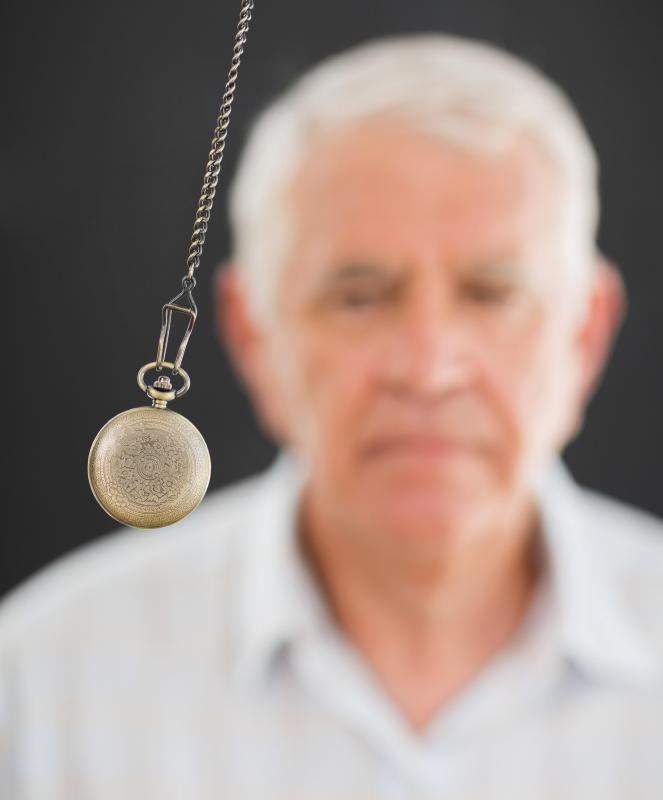 Blushing hypnotherapy is a treatment to address social blushing, where people flush as a result of anxiety or stress in social situations. Doctors, nurses, psychotherapists, and many other health care professionals can provide blushing hypnotherapy to patients. Patients will undergo a series of two to ten sessions to address the issue and should start to notice improvements within a few sessions, helping them feel more comfortable with public speaking, parties, and other situations where they would normally experience anxiety and start blushing.
Before a patient pursues blushing hypnotherapy, it is a good idea to discuss a blushing problem with a doctor. Sometimes flushing and skin reddening are associated with an underlying disease, and the patient may need treatment. Patients with a known history of social anxiety and stress disorders should not assume that a sudden onset of blushing is caused by these conditions. Once a doctor evaluates a patient, he can refer the patient to a hypnotherapist.
In the first blushing hypnotherapy session, the therapist will usually take a medical history, make sure the patient's blushing has been medically evaluated, and discuss the goal of the hypnotherapy sessions and how they will work. Hypnotherapy requires informed consent, where the client understands what will happen and why, and also learns about the ethical requirements hypnotherapists must comply with in order to practice. The therapist can initiate a short hypnosis session if there is time; otherwise it may need to wait until the next visit.
Hypnotherapy involves inducing a deep state of relaxation in the client. This can help clients focus on the task at hand and may eliminate distractions and make patients feel more comfortable. The hypnotherapist can use a variety of techniques, including implanting suggestions to address the blushing problem, such as helping the client visualize attending a social event without blushing. Each blushing hypnotherapy session will help the patient achieve greater control over the blushing. The therapist may also provide exercises to do at home to help clients relax and concentrate.
If blushing hypnotherapy is not effective, the patient may need to consider going to a different therapist or pursuing other treatments. Sometimes anti-anxiety medications can be helpful for treating blushing, as can psychotherapy to help patients control anxiety and stress more effectively. Clients with concerns about a specific event they need to attend can meet with a therapist to discuss coping tactics and options for controlling the blushing more reliably. This may increase confidence and reduce the chances of blushing at an awkward moment.
By: WavebreakMediaMicro

Any form of hypnotherapy requires informed consent from the patient.