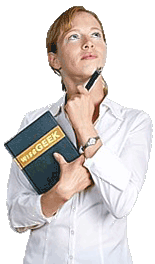 Blenheim Palace is the private home of the Duke and Duchess of Marlborough. It is also a mausoleum and a National Monument to John Churchill. The Palace is located eight miles (12.8 km) south of Oxford, England. Blenheim, an example of British Baroque architecture, became a World Heritage site in 1987. John George Vanderbilt Spencer-Churchill, the 11th Duke of Marlborough, currently owns Blenheim, which is the birth place of Winston Churchill.
Queen Anne gifted the palace grounds to John Churchill, the 1st Duke of Marlborough, to celebrate his victory at Blindheim in Southern Germany. The Battle signified a turning point in the War of Spanish Succession in 1704. Churchill tore down the old manor at Woodstock and made plans to erect a grand palace in its place. The Duke changed the name from Woodstock to Blenheim Palace to commemorate his victory. Construction began in 1705 and took almost 20 years to complete.
The Duke hired Sir John Vanbrugh, a popular dramatic architect who worked with Nicholas Hawksmoor, to design Blenheim Palace and its grounds in spite of the Duchess' wishes to employ Christopher Wren. Vanbrugh and the Duchess fought continually over Vanbrugh's designs. The Duchess wanted a comfortable home for her family as well as a monument to her husband. Vanbrugh was unfamiliar with the style of design she wanted and constructed the Palace to reflect the nobility of her husband.
Blenheim Palace has so many rooms that the 9th Duchess of Marlborough, Consuelo Vanderbilt, was never able to count them. The ground floor contains a series of private and state apartments, great halls, saloons, and an extensive gallery used as a library. The private chambers of the Duke and Duchess are on the first floor of the Palace. There are several kitchens used for a variety of functions and several dining rooms used for different occasions. Blenheim also has a chapel and grand stables.
A 2,100-acre (2,100-hectare) park surrounds Blenheim Palace but was not landscaped until the 4th Duke of Marlborough hired Capability Brown. The renowned landscaper improved upon the original plans of Vanbrugh. He dammed the river Glyme to create a vast lake on the property, and he built waterfalls to supply water from the river to the lake. Perhaps one of the most prominent features of the grounds is the 30-room bridge that straddles a tiny stream originally designed by Vanbrugh.


Woman holding a book