What Is Biotin Conditioner? (with pictures)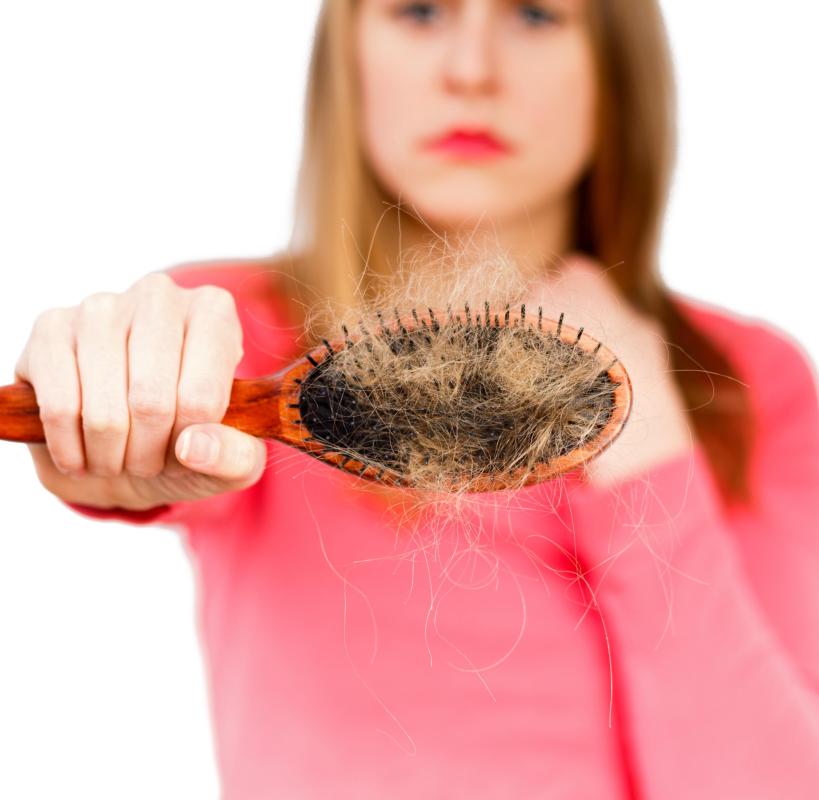 Biotin conditioner is a hair conditioning product that contains an added amount of biotin and is thought to improve hair growth. As biotin is thought to play such an important role in hair growth, biotin conditioner is considered to be an important source. It helps to prevent hair loss, encourage new hair growth, and restore thinning hair.
Biotin is a B complex vitamin, also known as B7 or vitamin H. It is produced naturally in the body in the intestinal tract and can also be obtained from different foods, including eggs, liver, and peanuts. Sources of biotin are also available in supplement form. Biotin is thought to play significant role in the growth of hair and in skin and nail health. An insufficiency of biotin can result in hair loss, dermatitis, and increased vulnerability of nails to damage.
Biotin conditioner is thought reverse these effects in a number of ways. It promotes hair growth by being absorbed into the scalp and enriching hair at the source. It is also thought to penetrate the shaft of the hair, which results in an expansion of the shaft and a thickening of the hair cuticle. So, hair appears to be thicker and fuller.
The use of biotin conditioner is also thought to increase the elasticity of hair, making it stronger and minimizing damage and breakage. It is also thought to help hair retain more moisture, protecting it against dryness. These properties are also thought to promote a healthy scalp.
Biotin conditioner is available at a range of prices, from the very affordable to the very expensive. It is readily available, with a significant number of manufacturers and brands. This form of conditioner is formulated for use by both men and women, and biotin shampoos are also available to form a complete hair care routine.
Biotin conditioner contains the same ingredients as normal conditioner, with added amounts of biotin. Many versions focus on botanicals also thought to improve hair strength and growth and include ingredients such as ginseng, aloe vera, and jojoba oils. Others tend to focus purely on a synthetic formula and include ingredients already found in hair such as collagen, keratin, and vitamin B5.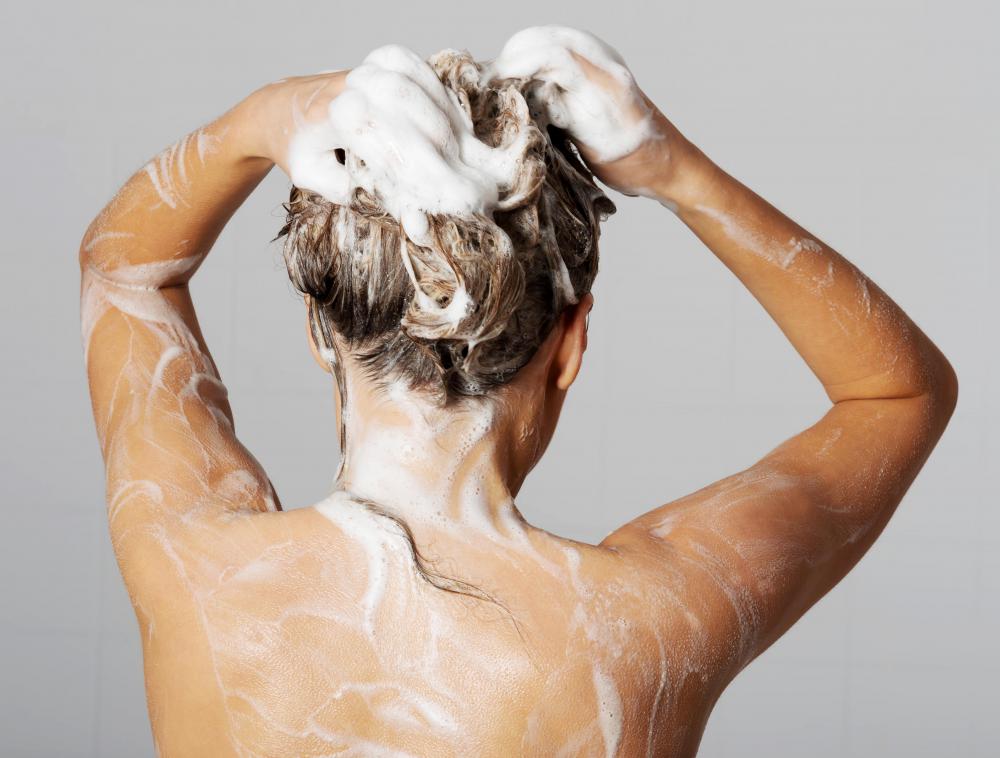 There is some controversy over the actual effects of biotin conditioner on hair growth and restoration. Water soluble, biotin is not absorbed very well through the skin, casting doubts as to whether it is efficiently absorbed into the scalp. Rather, it is thought that taking supplements orally may be more effective as these are more readily absorbed and processed by the body. There are, however, many testimonials in praise of the use of biotin conditioner.
A biotin deficiency can cause hair loss.

Biotin is found naturally in peanuts.

Biotin is found in foods such as spinach.

Biotin hair products allow the biotin to be absorbed via the scalp.

Biotin conditioner may be used to encourage new hair growth.