Beer soup is a type of soup made with beer and, usually, cheese. Normally using both broth and beer as its liquid base, beer soup often has several types of vegetables and frequently includes onions. Cheddar, or another sharp cheese, is generally included as well. The only mandatory ingredient, however, is beer. Beer soup is frequently homemade.
Carrots, celery, and onions are usually the chosen vegetables for this dish. Potatoes are also a good addition. Any vegetable may be included, however, even those less commonly found in the average soup or stew, like cauliflower or broccoli.
Worcestershire sauce, ground mustard seed, and garlic are often used as seasonings in beer soup. Hot sauce or soy sauce may replace or compliment the Worcestershire sauce, or the sauce ingredient may be eliminated altogether. Bay leaves are also sometimes added while the soup cooks, but are discarded before it is eaten. Sugar is included in some recipes, and salt and pepper are nearly always added to taste.
Beer soup usually includes milk, though recipes vary on whether it should be whole or low fat, and some even suggest half and half. Generally chicken broth, in addition to beer, is the main liquid element of the dish. The beer is usually a light ale because darker beers may add a bitter taste to the soup. Some recipes, however, suggest using dark beer.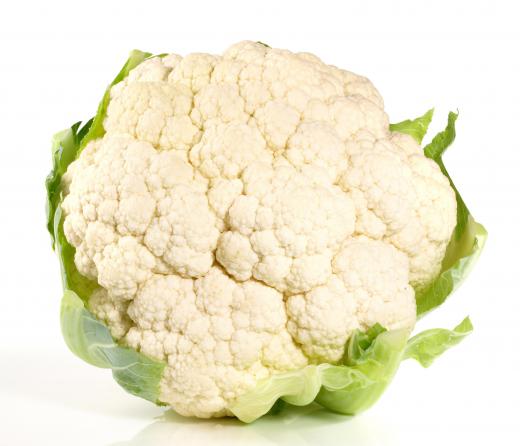 To make beer soup, the vegetables, and sometimes the seasonings, are cooked first, either in oil or in butter. A small amount of flour is usually added to help thicken the mixture just before the broth is added. The milk and beer are included either with the broth or after the broth begins to thicken. If the seasonings have not already been added, they are at that point. Some recipes, however, suggest boiling the broth before adding the vegetables and may puree the mixture after the vegetables are cooked.
Cheese is generally the last ingredient added to beer soup. Only when the soup is nearly done is the cheese stirred in. Once it melts, the soup is ready to serve.
Beer soup has several options for garnish. Shredded cheese, crumbled bacon, or paprika are all common toppings for this soup. Baguette bread, or a similar type of bread, often accompanies the dish. The Danish version of beer soup places pumpernickel bread chunks at the bottom of the bowl and pours the soup on top. It also uses whipping cream as the garnish.


Shredded cheese is often used to top beer soup.

By: volff

Beer.

By: sparkia

Many beer soup recipes include bacon.

By: ExQuisine

Cauliflower is sometimes added to beer stew.