Basil chicken is a dish that typically consists of pieces of boneless chicken that are quickly cooked in oil and primarily flavored with basil. Basil is a green, leafy herb with a slightly sweet flavor undertone that may be cooked and used as a flavoring agent, as well as be sliced into thin pieces and used uncooked as a garnish. Although basil tends to be associated most often with Italian cuisine, such as with tomato basil sauce, the basil chicken dish is a common dish from the cuisine of Thailand. It generally utilizes Thai basil, a variation of the herb that has a more distinctive licorice undertone than other sweeter basil varieties.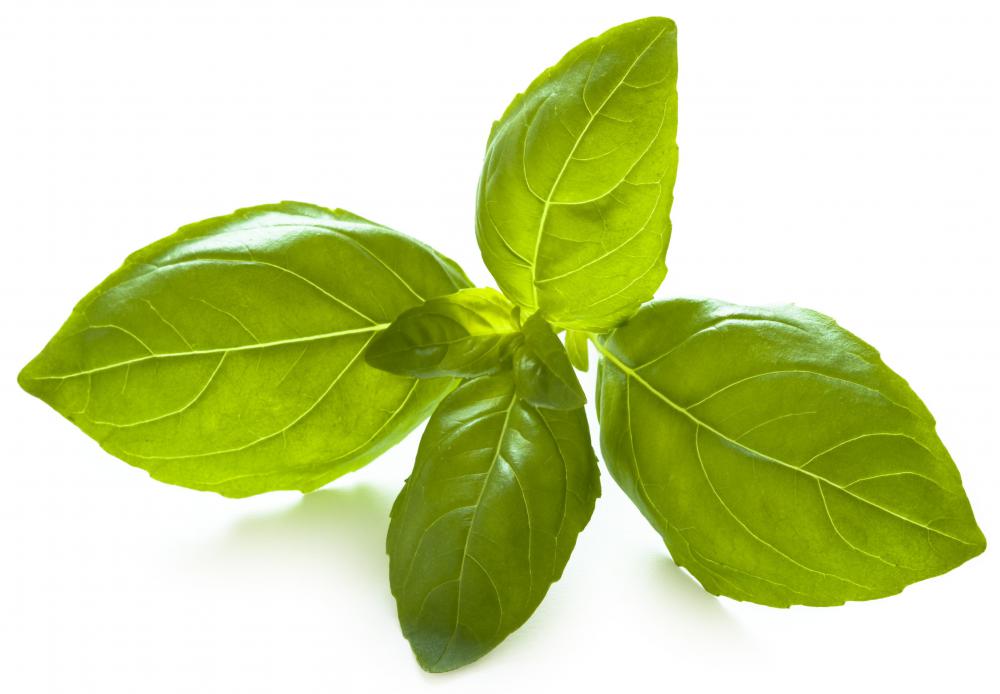 Although the main flavoring agent of basil chicken is the herb itself, most recipes for the dish contain a variety of other ingredients. The chicken is typically cooked with onion, garlic, and a spicy variety of pepper, such as chili peppers or crushed red pepper flakes. The dish also generally contains many spices and flavoring agents common to Thai cuisine. These include soy sauce, a staple ingredient in Asian cuisine that is made from fermented soy beans; and fish sauce, a condiment made from fermented fish.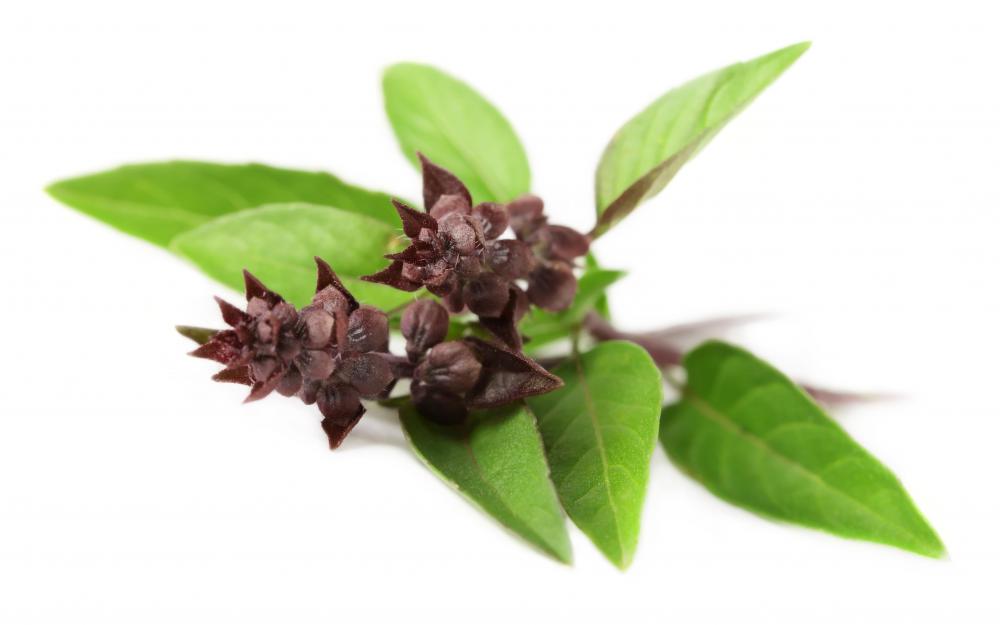 The exact recipe for preparing basil chicken can widely range depending on the individual cook, but the basic process and ingredients tend to be constant. The dish is often cooked quickly over high heat in a pan on the stovetop. The boneless chicken is generally cut into small pieces and may be marinated in soy sauce, fish sauce, or other desired ingredients, before being cooked or the condiments may be added once the chicken is cooked through. Chopped basil, along with any other desired ingredients like onions, chili peppers, or garlic, may be cooked in the pan at the same time as the chicken or may be sautéed separately and then mixed together and heated prior to serving. Additional torn or chopped basil leaves are also generally served atop the chicken dish as a garnish before eating.
Basil chicken is often served atop a starch to soak up any sauce and make the dish more filling. The most common accompaniment to the dish tends to be hot, cooked rice, but it may also be served with hot noodles. Although the dish may suffice on its own as a main entrée when combined with a starch, it may also be served in smaller portions on its own as a side course.