What is Bariatric Surgery Insurance?
Bariatric surgery insurance is insurance coverage that covers the cost of bariatric surgery. Unfortunately, many insurance policies do not cover the costs of this type of surgery. Others may only cover it when the surgery is deemed medically necessary. This may leave patients to find ways to cover the costs of surgery on their own. In such a case, a person may use funds from savings accounts, loans, and credit cards to fund surgery.
Bariatric surgery is performed for the treatment of obesity; it works to change the way food is digested and processed in the body or the speed with which that occurs. Some people with health coverage do find that their policies include bariatric surgery insurance. Unfortunately, however, this coverage is sometimes limited. In many cases, a person can only take advantage of the bariatric surgery insurance part of his coverage if the surgery is medically necessary. There are also some insurance policies that do not cover bariatric surgery at all.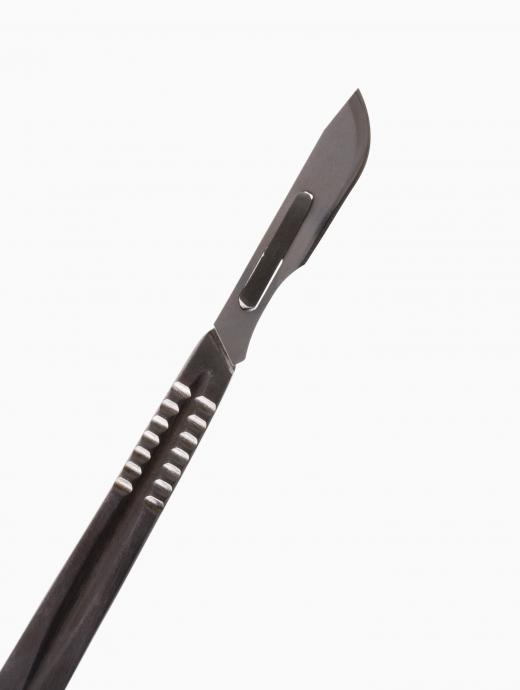 If a person does have bariatric surgery insurance as part of his health plan, he will usually have to meet the criteria set by his insurance company to have the procedure covered. For example, he may need to have his doctor or bariatric surgeon write a letter or fill in a form stating that the surgery is medically necessary. This document usually includes details about a patient's weight, history of weight gain, body mass index (BMI), and health status. A surgeon or doctor may also have to provide details about a person's previous attempts to lose weight.
In many cases, an insurance company will only approve bariatric surgery insurance coverage if a person can provide documentation of numerous weight loss attempts. For example, a person may have to provide documentation that he participated in medically supervised weight loss programs and enrolled in programs offered by weight loss centers. Documentation of diet plans he used may prove helpful as well. If an individual has not made serious weight loss attempts, his request for coverage is likely to be denied.
In the event a person's request for bariatric surgery insurance coverage is denied, he may have to look to other sources of funding for weight loss treatment. For example, he may use money in a savings account, apply for personal loans, or use credit cards to pay for it. Additionally, some bariatric surgery centers offer financing as well.
AS FEATURED ON:
AS FEATURED ON:

By: iofoto

A scalpel is a small, sharp knife that is used in surgeries to make incisions.

By: Gennadiy Poznyakov

Bariatric surgery insurance can help cover the cost of bariatric surgery.