What is Bacteria Detection?
Bacteria detection is a technique which is used to identify the types of bacteria present in an area or on an object. Historically, bacteria detection could only be accomplished by taking a sample, culturing the sample, and then examining it under a microscope to identify the bacteria. This was a time-consuming process, and occasionally the presence of certain bacteria was missed, because these bacteria were not picked up in the sample. Modern bacteria detection techniques work in a variety of ways, and many are very rapid.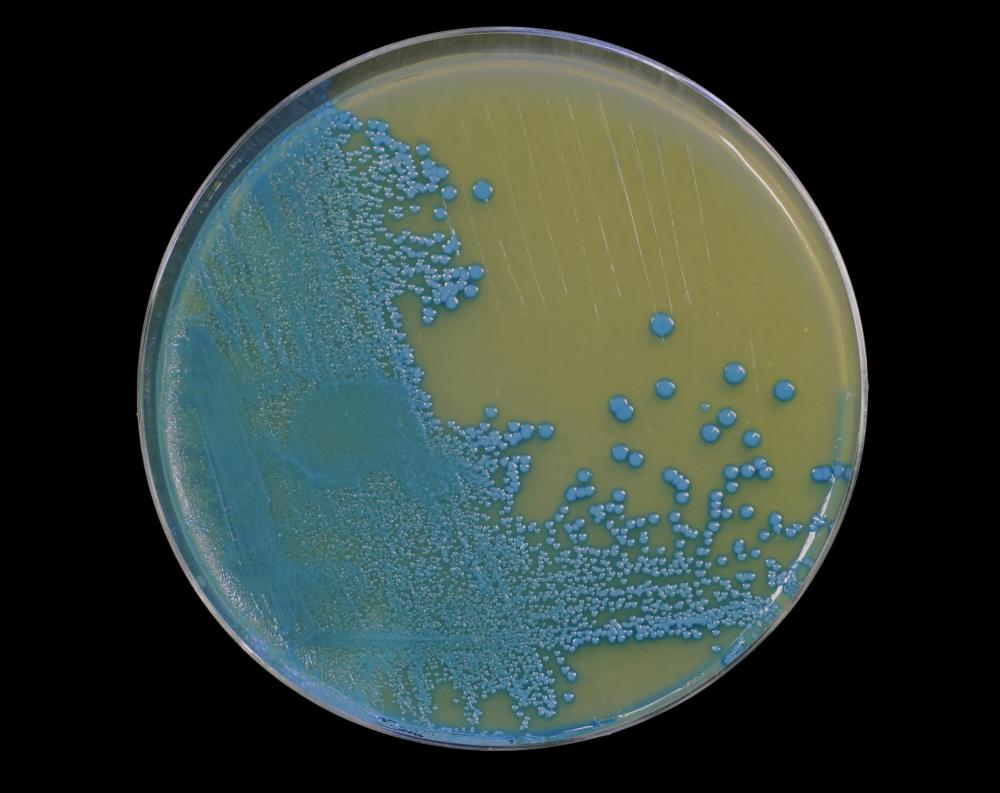 There are a number of reasons to need to detect bacteria. From a medical standpoint, it is important to know which bacteria are causing disease, so that the appropriate treatment can be used, and it is also critical to be able to identify bacterial contamination in medical facilities. Law enforcement agencies use bacteria detection to look for signs of bioterrorism and to determine whether or not an area is safe to enter, while agricultural and food inspectors need to know if harmful bacteria is in a food supply. Scientists are also interested in bacterial identification, since it is a large part of their work; researchers need to know which bacteria they are working with, and they must be able to confirm that their samples are not contaminated.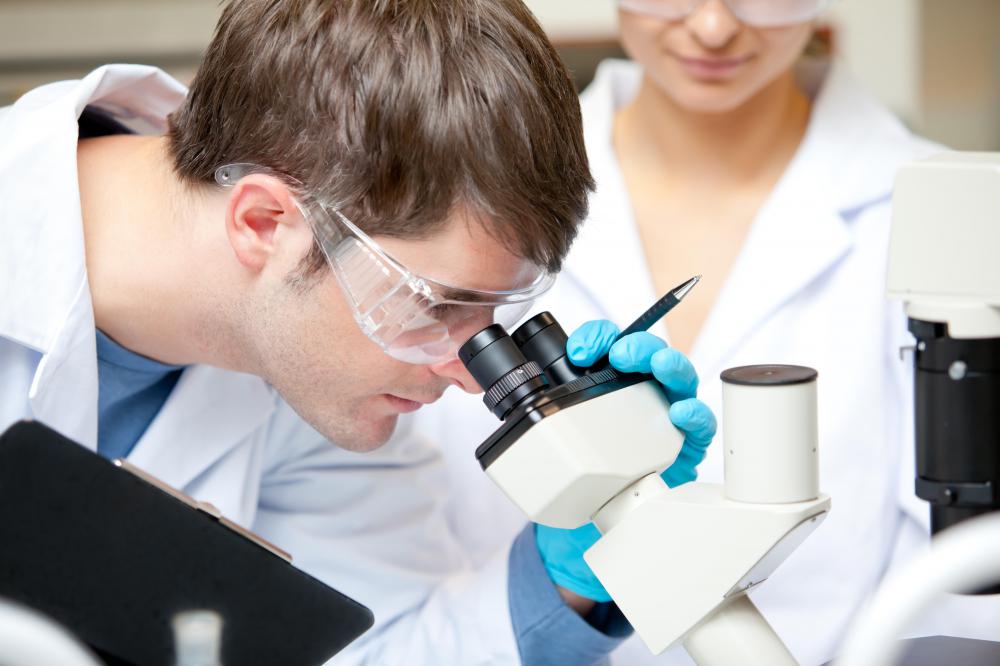 A bacteria detection system can identify signature chemicals emitted by particular bacteria, or it can look for specific bacteria. These systems can utilize sensors which sniff the air, taking samples which can quickly be cross-referenced with information about bacteria of interest, or they may emit chemicals which interact with particular bacteria. For example, a crude bacteria detection technique involves spraying a chemical which causes bacteria to fluoresce, and then using an ultraviolet light to see whether or not fluorescence has emerged.
Air sensors pull samples from the air, providing information about the ambient bacteria in an area. It is also possible to take swabs from an object or location of interest, with the swabs being run through a bacteria detector. The quick tests for things like strep throat in the doctor's office are an example of this type of bacterial detection. For things like food testing, insertable probes may be used to check for the presence of bacteria.
Sophisticated systems can identify multiple species and their concentrations, providing a quick overview of the bacteria in an area. It may still be necessary to take a culture to identify bacteria not picked up by the sensor, or to learn more about the specific bacterial colony, but a rapid bacterial detector can be a useful tool for quickly establishing that harmful bacteria are or are not present.