What Is Bacon Cheese Quiche?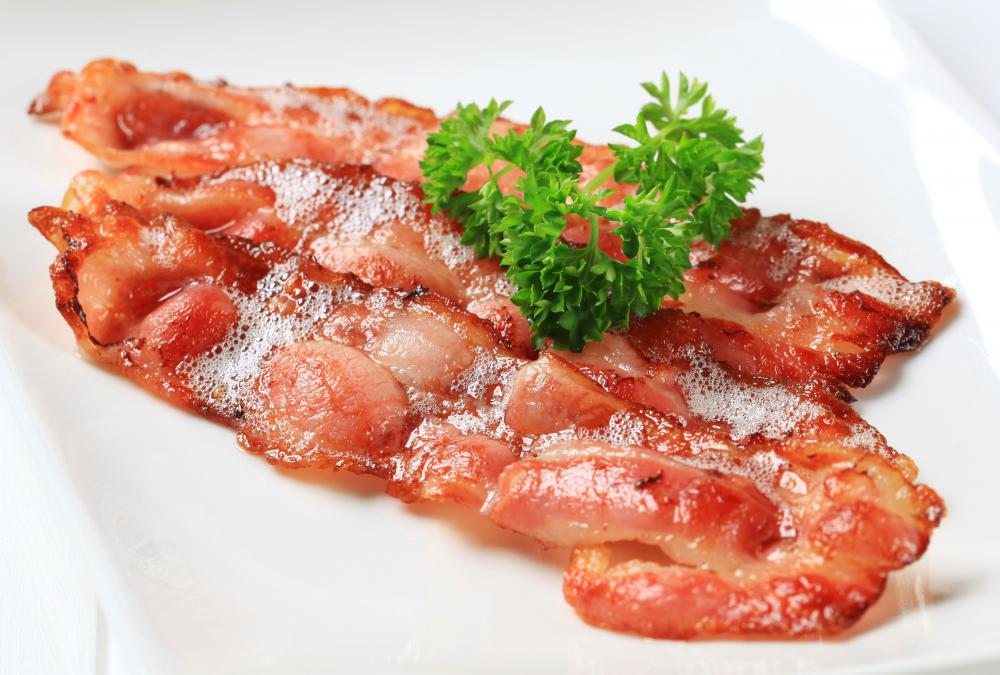 Originating in the Lorraine region of Europe, under German and then French rule, this basic cheese and custard pie has evolved only a little since its birth some seven or more centuries ago, leading to varieties like bacon cheese quiche. Like the original, it is a standard pie crust filled and baked with custard, cheese and typically simple seasonings like salt and pepper. It is only kicked up by the addition of crispy bacon — and perhaps some onions or spinach.
Making bacon cheese quiche at home might seem daunting to culinary amateurs. Just the opposite is true, however. Basic pantry ingredients are simply whisked in precise increments and baked at 400°F (about 200°C) for no more than 40 minutes.
The first step in making a bacon cheese quiche is either buying or whipping up a standard pie crust. According to the Recipe Cottage Web site, a basic recipe to completely cover a pie tin bottom is 1.375 cup (about 316 g) of flour, 3 tbsp. (about 1.5 oz.) of cold milk, 0.75 tsp. (about 3.6 g) of salt and 0.375 cup (about 3 oz.) of oil. The ingredients are merely mixed and rolled out into a disc that will cover the tin, leaving just a little slack at the edges.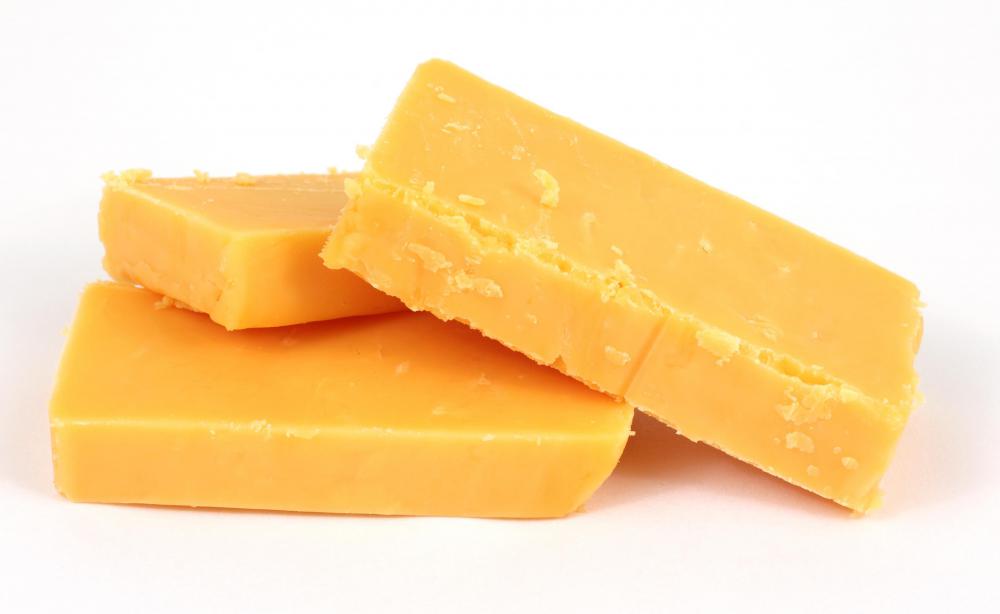 After the pan is greased and lined with dough, cheese is shredded and bacon is crisped and crumbled. These ingredients, along with perhaps some chopped onions, are spread across the dough. Finally, a blend of egg and cream are whisked, along with more cheese, which is poured over the bacon. The proportions used in a Betty Crocker® recipe for bacon cheese quiche are three eggs to 1.5 cup (about 355 ml) of cream, along with salt and pepper to taste. This will expand greatly during the baking time.
Bacon cheese quiche can be made in a range of unique ways. Some chefs, such as celebrity chefs Rachel Ray and Emeril Lagasse, add a pinch of nutmeg while whisking the eggs. Cheeses like Swiss, cheddar and Gruyere are perhaps most common, as are blends of the three. Some cooks not only add bacon and onion but also other more colorful vegetables like green peppers, eggplant, and, most famously, spinach. Just like an omelet, numerous ingredients would not seem out of place, from ham and sausage to mushrooms and scallions.
By: Viktor

Two strips of fried bacon.

Thick slice of Gruyere cheese, which is commonly used in bacon cheese quiche.

By: Bert Folsom

Sharp cheddar cheese is often used in bacon cheese quiche.

By: andriigorulko

Eggs are one of the main ingredients in quiche.

By: anjelagr

Spinach can add taste and color to quiche.