What is Backyard Composting?
Backyard composting is one of the truest methods of recycling and reusing items that otherwise would fill the landfills as garbage. Composting creates rich dark soil, called humus, which contains vitamins and nutrients from the items of which it is composed. Most organic gardeners use a compost garden for their soil so that no addition of pesticides or chemicals for fertilizers has to be used.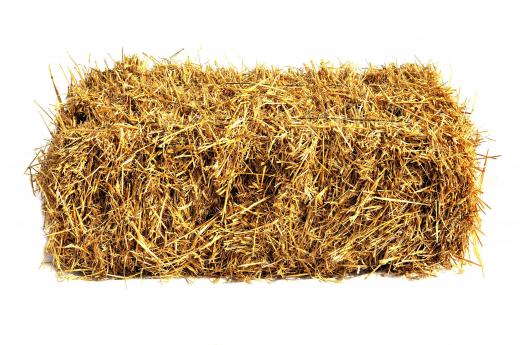 There is a large array of composting bins in plastic, metal, or other materials from which to choose. The main idea of a compost bin is to put grass clippings, vegetable scraps, and other vegetation items in it and turn the materials so they will decompose to form an organic compost. Compost tumblers are a type of bin with an opening in which to deposit the materials, and a handle to turn the entire bin and mix the items together. A compost mixer may turn either horizontally or vertically, depending on the style that is chosen.
Successful compost includes four items: carbon, oxygen, nitrogen, and water. The correct balance of items added to backyard composting is three high-carbon items to one high-nitrogen item. High-carbon items to use in compost making include small tree limbs, dead leaves, hay, straw, and any other brown plant item. Nitrogen-rich items include used coffee grounds and tea leaves, eggshells, green grass clippings, vegetable scraps, fruit, and any type of manure. Water should be added at a rate of about 50% to help the decomposition in backyard composting. Oxygen is added to compost when the items are turned in compost tumblers.
Some compost bins do not turn, but sit slightly elevated off the ground. This type allows for the turning of materials in it by hand, and will usually have a drain hole at the bottom. The liquid that drains out of it is called compost tea, and it is normally captured in a container for use in fertilizing houseplants, flower gardens, and vegetable gardens. This is one of the purest forms of liquid fertilizer created as a byproduct of backyard composting.
Compost activator may be purchased to add to a compost pile. It contains nitrogen and carbon, and is available in a granular or a liquid form. Both forms are diluted in water and sprayed or sprinkled on compost to help in the degradation or items to speed up the composting process.


By: Patryssia

A compost bucket.

By: Stefano Neri

Hay and straw are often used in composting.

By: aigarsr

Manure is a valuable contribution to a compost pile, containing nitrogen, potassium, and phosphorus.

By: Dmytro Titov

The resultant soil material from composting is called humus.