Advanced Technology Attachment (ATA) is an interface standard for connecting storage components to an IBM-type personal computer. ATA/66, standardized in 1999, is one variety.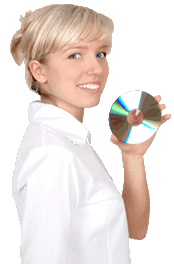 The original ATA interface used parallel 40-wire cables and had the ability to host two drives on a single cable. This was accomplished using a master/slave configuration. This basic model endured through the ATA/33 specification. With the introduction of ATA/66, the 40-wire cables were replaced by 80-wire cables for even-faster data transfer speeds, theoretically reaching up to 66.6 megabytes per second (MBps). Both types of cables continued to use 40-pin connectors.
The many designations for the various flavors of ATA that developed over the years can be difficult to keep straight. Other designations for ATA/66 are ATA-5, the standard under which it falls, and Ultra ATA/66. The specification also corresponds with the Ultra Direct Memory Access (UDMA) 3-4 transfer modes. If this isn't enough to confuse even a dedicated computer enthusiast, the name is sometimes used interchangeably with Enhanced Integrated Drive Electronics (EIDE) and ATA Packet Interface (ATAPI-5). The ATAPI-5 standard incorporates additional commands to control CD-ROMS and tape storage units that use the specification.
All parallel ATA cables are limited to 18-inches (45.7 centimeters) in length. This makes them bad candidates for external devices, and can also create difficulties inside the computer. The ultra-wide cables block airflow and are difficult to route.
This problem was eventually addressed by later-generation serial ATA (SATA). Four-wire SATA cables are thinner, with a smaller interface and greater data transfer speeds than original ATA. Original ATA is now referred to as parallel ATA (PATA) to differentiate it from SATA.
Older hard drives made to the ATA/66 specification still require legacy PATA cables. If upgrading to a SATA drive, computer users should be sure their motherboard supports SATA. Motherboards manufactured prior to 2004 might not include this support. Unlike ATA, SATA uses point-to-point control, meaning that each drive has its own cable. For this reason, SATA-enabled motherboards typically have several SATA interfaces, or the ability to run a redundant array of independent disks (RAID).


Woman holding a disc