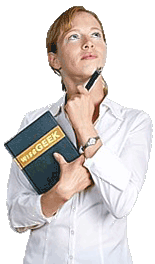 Art forgery is a particular type of forgery that includes the selling of a piece of art to a buyer with some false implication about a particular characteristic of the piece. Generally, people who commit art forgery make the false assertion in order to increase the perceived value of the work. Therefore, historically the most common form of art forgery is false attribution of the piece of art to a more famous artist than its actual creator. Though, attribution of the work to a false artist is not the only way art forgery is committed.
Forgery is defined as the making of objects or documents to contain false information with intent to deceive by the maker of such objects or documents. In the context of art forgery, it generally means that someone selling a piece of art will falsely attribute the work to a famous artist in order to drive up the selling price. Additionally, art forgery may simply entail the misrepresentation of a print or copy of a piece of art as an original. This can be done to any number of types of art, including paintings and photographs, and still constitutes forgery.
The nature of art forgery as a crime, which generally requires a specific intent to defraud a purchaser, makes it very hard to prosecute. Therefore, the best way to combat art forgery is for the purchaser to conduct extensive research before purchasing a piece of art and make sure the reason for the appreciation of the price of the work is legitimate. For instance, an art forger may assert a painting for sale is an original work of famous 20th Century Spanish painter Salvador Dalí. Before the prospective purchaser closes on the deal, he or she should research the painter and the painting — if necessary with the aid of an expert in art history — and make sure the work is authentic.
Quite possibly the most famous perpetrator of art forgery is Elmyr de Hory, who recreated several famous works of painters and passed them off as originals to consumers. De Hory spent much of the 1950s and 1960s fooling art experts with his detailed copies of work originally created by more famous artists. While de Hory enjoyed success for several years by selling his false works, his crimes eventually caught up to him. Facing legal troubles connected to his fraud in Spain and France, he ended his own life in 1976.
Woman holding a book