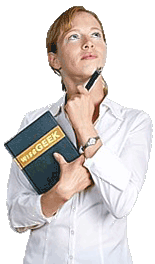 The Apsley House in London is the home of a British war hero, The Duke of Wellington, who fought and defeated Napoleon Bonaparte in 1815 at the Battle of Waterloo. The Duke of Wellington resided in Apsley House for more than three decades, and the legacy of Apsley House is important for its historical value as well as for its finely restored Regency period detail. Visitors to the house have the opportunity to view collections of art and the gifts that were given to the Duke of Wellington by royal heads of state throughout Europe in thanks for his defeat of Napoleon.
Some of the items on display include silverware, fine china, the Duke of Wellington's medals and military orders, swords and porcelain. The items number more than 3,000 and also include sculptures and paintings. The sculptures include one of a nude Napoleon portrayed as the Roman god Mars. There is also a portrait of the duke. Many of the paintings, considered masterpieces both in their day and now, are original to the house and hung there when the duke resided at Apsley House.
The Duke of Wellington's prestige and military victories are enshrined at Apsley House, but he was not the first owner of the impressive structure. It is named for the original owner, Baron Apsley, who had it built during the 1770s. In 1807, the house came into the hands of the family of the Duke of Wellington. His older brother owned it before it passed to the military hero, known as the Iron Duke.
Apsley House was first opened to the public in 1853. The duke's heir invited visitors to view The Museum Room, where porcelain and silver were displayed. In 1947 the house was gifted to Great Britain while the family retained a part for personal use. Apsley House became a museum, opening in 1952 following some modernization. The house previously had operated under gaslight and the furnishings needed refurbishment. By 1982 the interior of Apsley House had been renovated to reflect it as it first appeared when the Duke of Wellington resided there centuries earlier. These renovations were conducted under the guidance of the Victoria and Albert Museum.


Woman holding a book