Applesauce cake is a superlatively moist dessert that can be quick to make and is a great use of applesauce. Most cakes of this type are not difficult to make and they're usually baked in rectangular 9-inch by 13-inch (22.86 cm by 45.72cm) pans. They can be iced or eaten plain. They're very good topped with whipping cream, a little powdered sugar or with ice cream.
You'll find a lot of applesauce cake recipes online, and many have very similar components. They mix applesauce, eggs, shortening or oil, sugar, flour and baking powder. Many of them have one bowl or dump cake mix methods, which make them great recipes for beginning bakers.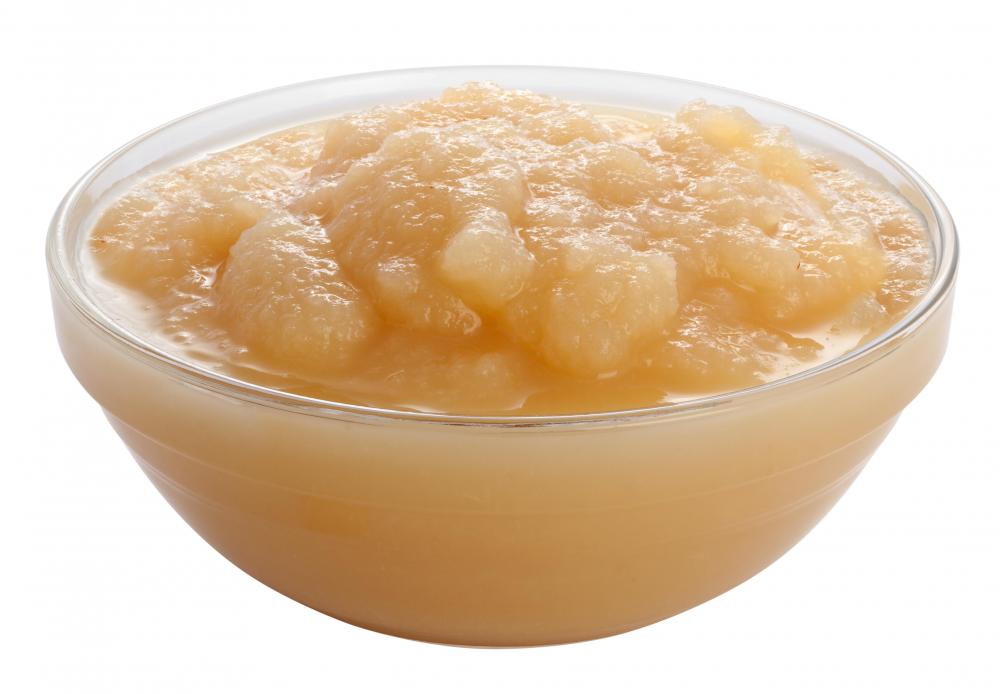 People may add different things to an applesauce cake. Nuts and raisins are popular additions. Many cooks also prefer to add a little spice to their cakes. Cinnamon is a good choice, or you can make a wonderful harvest tasting cake with a little pumpkin pie spice. The recipes for applesauce cake are frequently easily adapted if you want to add additional ingredients or flavors with spices.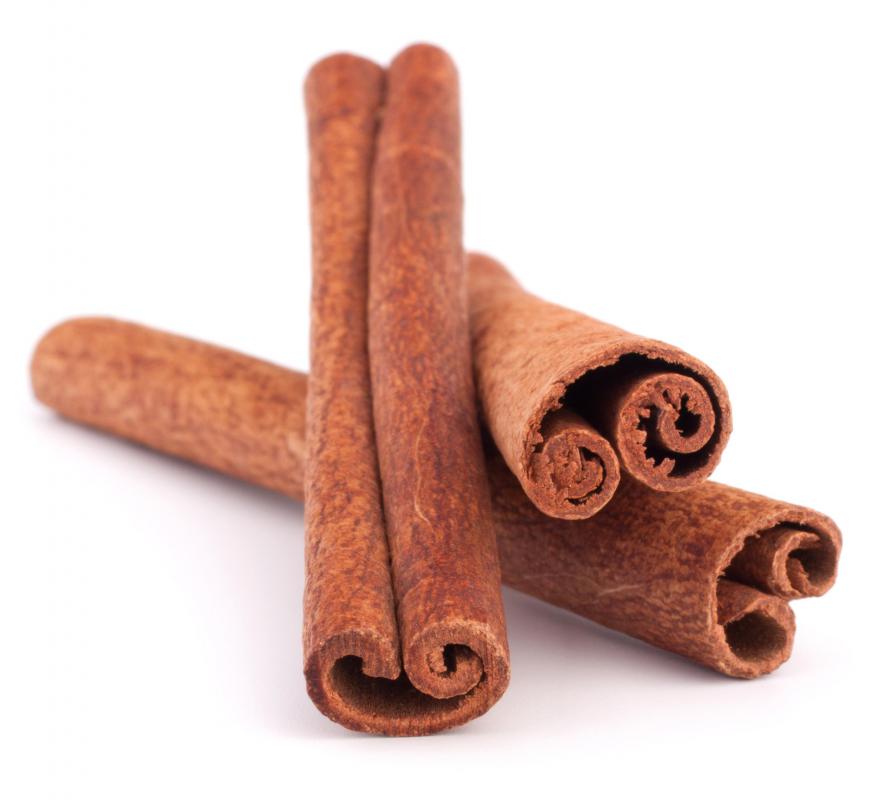 One variation of the applesauce cake is to make gingerbread with applesauce. By adding thick molasses, brown sugar, and ginger spice or grated ginger, you can convert ordinary applesauce cake into moist gingerbread. This is a great quick snack for kids after school, and it's also a terrific way to introduce young cooks to baking.
One of the things most remarked about applesauce cake is that it is very moist. This can be true provided you strictly follow baking instructions. Cakes will also keep for a few days well, and the apple flavor tends to intensify. Some people find applesauce cake a little heavy. You can make the cake lighter if you use cake flour instead of all-purpose flour.
If you want to make a really terrific variant on applesauce consider frosting it with quick penuche or brown sugar icing. This produces a taste that is sure to be a hit because it is reminiscent of caramel apples. It should be noted though, that some people find penuche frosting a little too sweet.
Even though you can use freshly made applesauce to make this type of dessert, you aren't limited by the season. You can buy applesauce year round. Just look for unsweetened versions or be prepared to adjust the sugar levels in your cake recipe. You can also experiment with applesauce combined with other fruit. Peach applesauce and berry applesauce make delicious cakes too.