What is Anonymous Trading?
Anonymous trading is a strategy in which a buyer or seller engages in trading activity without revealing his or her identity. This approach is sometimes used by high profile investors as a way to manage investments without creating a great deal of interest on the part of other investors. As a result, the investor is able to execute trades without causing a great deal of speculation regarding the reasons behind those transactions, and possibly causing some degree or turmoil within the marketplace.
The ability to engage in anonymous trading typically requires that the investor be considered a well-known and possibly well-regarded member of the investment community. An accredited investor who is known to be proficient with investments would often be afforded the ability to conduct trades anonymously on various markets. An institutional investor may also be allowed to engage in anonymous trading, especially if the nature of the trade has the potential to have an adverse effect on the market. Small investors are not usually provided with the opportunity to trade anonymously, since the nature of their trades is not likely to create any type of mass speculation among other traders.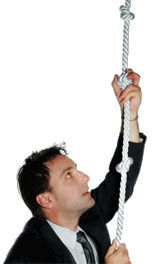 In some instances, the desire to engage in anonymous trading is to minimize the potential of causing speculation that ultimately has a detrimental effect on the securities bought or sold by the trader. For example, if a well-known trader makes a decision to sell all his or her shares of a given stock, others may speculate that the value of those shares is about to drop, or that the corporation issuing those shares is about to experience serious financial difficulties. In response to the speculation, other investors rush to sell their shares, which then causes the price to drop and floods the market with shares that few investors are willing to purchase. Typically, some investors will see through the speculation and take steps to buy the shares while still at a low price and eventually benefit from the speculation caused by the initial dumping. Others will suffer considerable losses as a result of those speculations.
From this perspective, the ability of certain investors to engage in anonymous trading is beneficial for all parties concerned. The investor executing the trade does not have to be concerned with others guessing at the motives behind the order, and the marketplace does not suffer as a result of investors jumping to unwarranted conclusions. At the same time, individual investors avoid losses that may occur as a result of the speculation and can continue to work on building investment portfolios that aid them in achieving their financial goals.
AS FEATURED ON:
AS FEATURED ON:

Man climbing a rope