Anchovy bread is an Italian dish, which is made in different ways depending on the region of Italy it is being prepared in. All of the preparations share the common ingredients of anchovies and bread, but the commonalities essentially stop there. As a general rule, anchovy bread is served as an appetizer, along with an assortment of other small dishes. It can also be part of a main course, in a more robust form.
The two most common forms of anchovy bread are in the form of Tuscan crostini and Sicilian sfinciuni. Both breads are prepared and served very differently. For cooks who want to add a note of authentic Italian flavor to Mediterranean meals, learning to prepare anchovy bread can be a useful skill. It also makes an excellent packed snack for picnic lunches, when well wrapped to prevent loss of toppings.
In Tuscany, anchovy bread is made by toasting bread and spreading anchovy paste on it. The result is a crostini, an appetizer made with thin, crispy bread and a topping. Tuscans often add parsley, rosemary, or cheese to their bread, which can be served hot or cold. For a classic Tuscan meal, anchovy bread can be offered along with foods like zucchini and fennel saute or olive salad.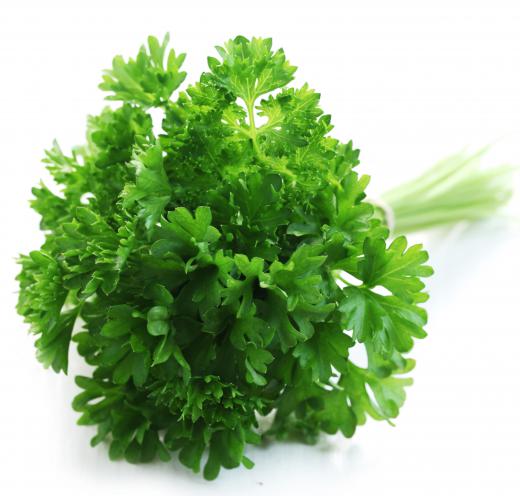 In Sicily, anchovy bread more closely resembles a pizza. It is made by stretching bread dough into thick rounds and topping the dough with anchovy fillets and olive oil before baking. This basic bread can be enhanced with the addition of red sauce, olives, basil, or cheeses, depending on the region of Sicily. The dish is called sfinciuni, or "old woman's face," in a reference to the wrinkled and discolored appearance of the final product. It is typically cut into wedges before being served.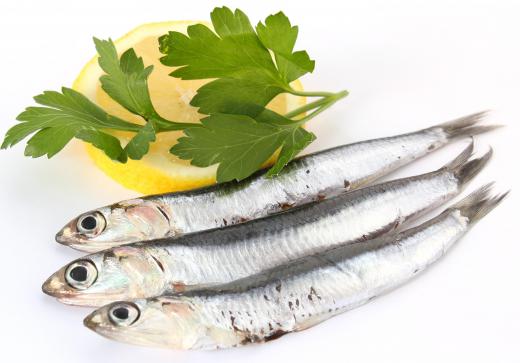 The flavor of anchovy bread is fishy and salty, much like anchovies themselves. The flavor can be tempered with the addition of an assortment of ingredients, but most Italians enjoy the bread for the anchovy flavor, dipping it into things like olive tapenade or olive oil to enhance the flavor. A variation of the bread is also served in France, typically taking the form of a dense sourdough bread which is often served with mashed anchovy fillets.
AS FEATURED ON:
AS FEATURED ON:

By: Richard Villalon

Anchovy bread goes well with tapenade.

By: Barbara Pheby

Parsley is often added to anchovy bread.

By: Rossella

Anchovies are used in different forms to make anchovy bread.