An oxeye daisy is a hardy perennial flowering plant native to Europe and widely cultivated around the world. They share the common name "daisy" with a number of other plants. Oxeye daisies can be propagated from seeds or divisions and are available through nurseries as well as gardening exchanges. People interested in growing this plant may want to take note of the fact that it is listed as invasive in several regions of the world and there may be more appropriate native plants to choose from for landscaping and gardening needs. Local native plant listings are often available through nurseries and native plant societies.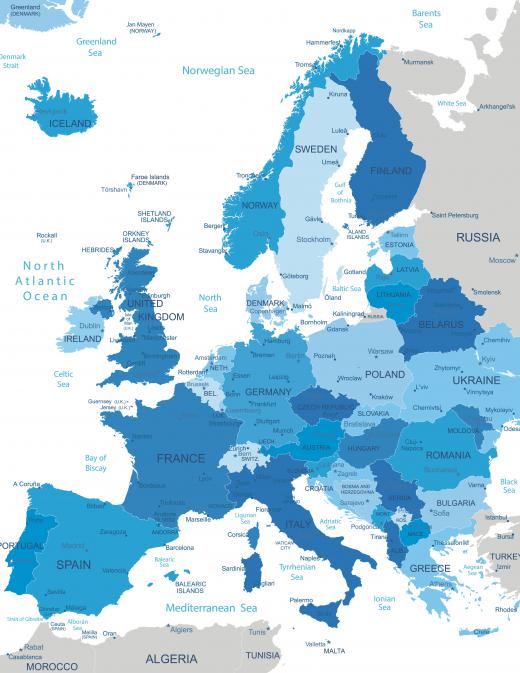 The oxeye daisy produces simple, mildly serrated dark green leaves. The stalks are tall and slightly woody, capped with bright white flowers with bold yellow centers. The flowers grow in clumps and clusters and can have an extended blooming period in temperate climates. Oxeye daisies produce seeds and they also develop rhizomes, spreading through underground root networks to grow into dense clumps.
People in United States Department of Agriculture (USDA) zones three through nine can grow oxeye daisies in their gardens. The plants tolerate a range of soil conditions and don't have high water needs. They also grow in full shade, partial shade, or full sun, making them highly flexible landscaping plants. Other wildflowers can be good companion plantings and these plants generally like some room to spread out, making them suitable for use as bedding or massed plantings.
It is advisable to periodically dig up and divide oxeye daisies to prevent mold, mildew, and insect infestations. The divisions can be relocated to another area of the garden or given away. These members of the aster family generally do not require fertilization and they tend to be easy keepers in the garden, making them good choices for a low maintenance garden. The drought tolerance of the oxeye daisy is also a useful trait for gardeners looking for flowering plants to use in a low-water garden.
Historically, the oxeye daisy was used to prepare medications for the treatment of asthma, anxiety, and menstrual cramps. In addition, the flowerbuds can be pickled or marinated and eaten as snacks or sprinkled on salads. These uses are more common in the plant's native Europe and people can find references to the oxeye daisy, as well as directions for use in some old herbal medicine guides. Additionally, these plants make good cut flowers and some people may cultivate them for this purpose.


By: Friedberg

Oxeye daisies have been used for herbal medicine.

By: Ekler

The oxeye daisy is native to Europe.

By: Photo_Ma

Oxeye daisy has been used historically to prepare medications for the treatment of menstrual cramps.