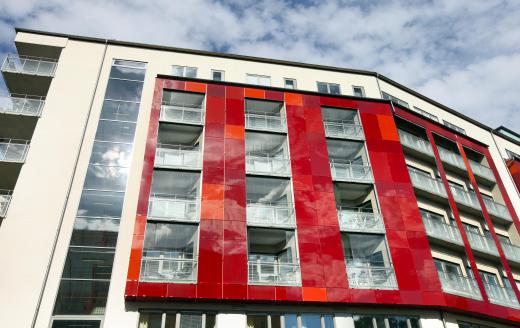 In the law, an ouster is a situation in which someone is deprived of the enjoyment of property to which she or he is legally entitled. For example, if a brother and sister buy a house together and one sibling locks the other sibling out, this would be considered an ouster. Ousters constitute wrongful dispossession and the victim of the ouster can take the situation to court for judgment. Remedies from the court can include forcing the ousting party to allow the ousted party back in, and paying damages to compensate the person who was ousted for hardships such as having to do business out of a temporary office.
This term refers specifically to real estate; being denied access to a home or business to which one has legal rights of access is an ouster, as is the maintenance of a hostile environment which makes a space impossible to enjoy. Ousters can apply both to owners and tenants of property. Anyone who is legally allowed to enjoy a property can potentially seek a legal remedy in court if access is restricted.
There may be certain situations in which people are ousted in accordance with legal proceedings, as for example when a victim of domestic violence takes out a restraining order and the abusive partner cannot enter the home. In these cases, however, the person "ousted" has no legal right to enjoyment of the property because the restraining order is in effect. While the net effect may be the same as an ouster, the case is not treated as one.
Roommates, business partners, and other people who share real estate can wind up in situations in which an ouster occurs. Interpersonal conflict sometimes lead to events in which one person attempts to oust the other from a space to which both have rights. People may do things like changing or adding locks to keep each other out or engaging in activities which effectively bar other parties from entering a structure.
The term "ouster" is also used in a political sense, to refer to situations in which people are ejected from positions of power or authority. A coup d'etat, in which a head of state is forcibly removed, is an example of an ouster of this nature. Other political ousters can include displacement of legislators or other officeholders. Like an ouster in the law, a political ouster involves removing someone from his or her rightful place.


By: Mikael Damkier

Ousters can apply to both owners and tenants of a property.