An ogee is an S-shaped curve that can be found on many molding and trim profiles. The convex and concave curves on this profile may be of equal or unequal size, depending on the design of the molding. Ogee molding is very similar to cyma-profile molding, as both feature an S-shaped design. On an ogee profile, the two ends of the curves point up and down to form a vertical S-shape, while the ends of the curve point out to the sides on a cyma profile to form a horizontal S-curve. The ogee profile is commonly associated with Gothic architecture, and can be found in both the arches and trim on many Gothic-style buildings.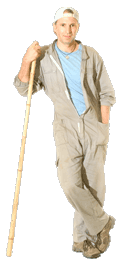 This design dates back to early Arabian architecture. The traditional arch design in the Arab world consists of two ogee curves arranged back to back. One end of the curves sits on the floor to form the base of the archway, while the other ends meet at the top to form a pointed arch.
In modern architecture, this profile is used to create a decorative finish on furniture and walls. Ogee molding may be installed at the joint between a wall and ceiling, or along the base of the floorboards. It also acts as a trim for windows and doors, and is often found on the glazing bars between adjacent window pains. Many installers add ogee molding to the top or bottom of furniture and cabinets to create a finished look. This profile can also be used to trim the exterior walls of a building or other structure.
Ogee molding is often made from wood using special router bits. These bits, used in conjunction with a wood router, make it easy to create smooth, even curves along the entire length of a piece of wood. This molding profile can also be formed using plaster molds, or shaped from aluminum or other soft metals. When used on exterior surfaces, this profile can be carved into stone or concrete.
This trim profile can be combined with other types of molding or trim to form more complex designs. It can also be joined together to create molding with a double-ogee profile. The radius of the curves can greatly affect the appearance of the molding, as well as its shadow pattern. Very large, deep curves create shadows that add depth and texture to a room, while smaller curves add texture without shadows.