What is an Intravascular Ultrasound?
An intravascular ultrasound (IVUS) is a cardiovascular medical imaging test. The test is most often done to examine the coronary arteries. Coronary, or heart, arteries are blood vessels which supply blood to the heart. This type of test is useful in detecting illnesses like coronary artery disease because of the detailed view provided of the inside of the arterial wall. In particular, this medical ultrasound can not only indicate the presence of a coronary disease, but can also show the amount of damage it has caused.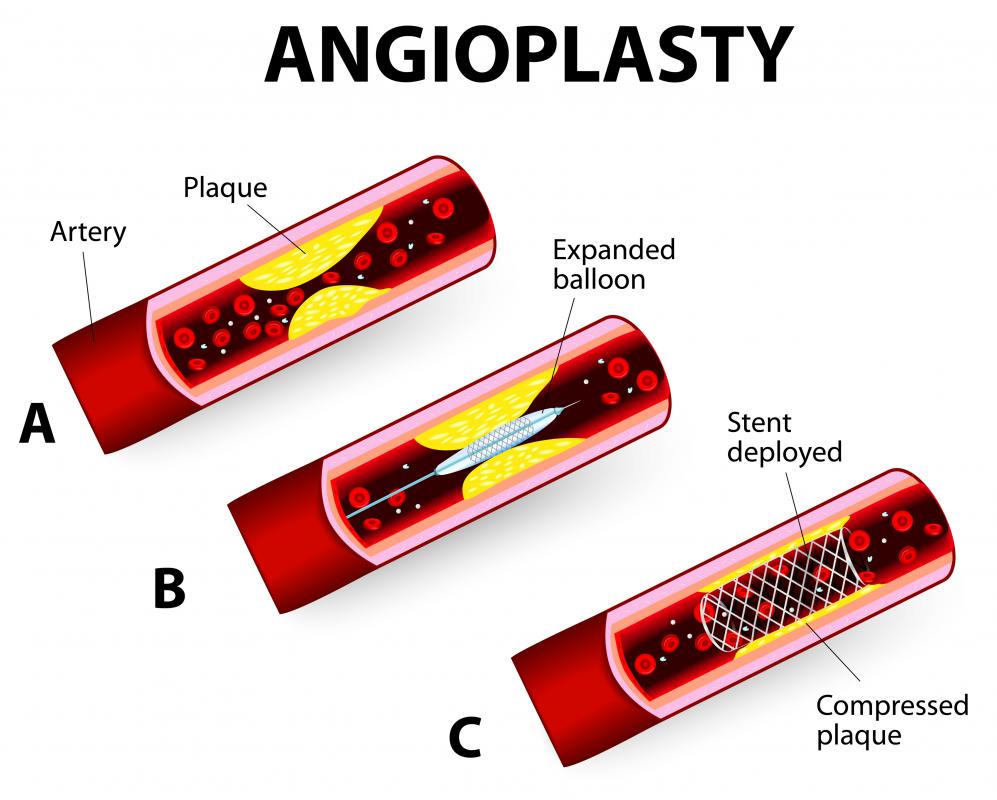 A doctor may request that a person undergoes an intravascular ultrasound for various reasons. Individuals with a known case of coronary artery disease may have the ultrasound to estimate disease progression. The test may also be used as a guide to an upcoming heart procedure. For instance, this test may be used to see where a coronary stent should be placed. In addition, it may be performed as part of an angioplasty.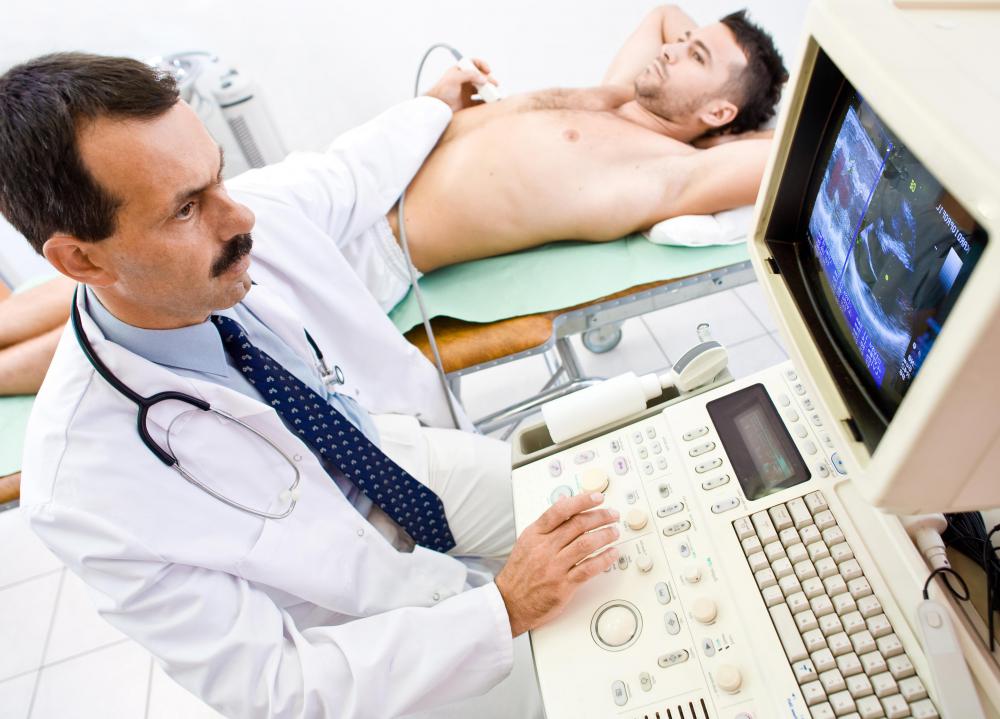 When a patient arrives at a testing center for an intravascular ultrasound, he or she will change into a hospital gown for the test. Most patients will receive some type of sedative to help them relax for the procedure. An intravenous line may also be inserted to administer medicines during the test. Electrodes may be placed on the patient's skin which are generally attached to an electrocardiogram (EKG) machine. The machine will be used to monitor activity in the heart during the test.
This cardiovascular test combines a cardiac catheterization and an echocardiogram. During an intravascular ultrasound, doctors will insert a catheter into a large artery, most commonly in the groin. The catheter will be fitted with a small ultrasound tip. Doctors will slowly thread the ultrasound-containing catheter into the coronary arteries for examination. An echocardiogram may be used to capture cross sectional moving pictures of the heart and arteries for an analysis.
Doctors will typically advise patients on preparations to make before having the test. On many occasions, patients may be asked to cease taking certain medications, such as blood thinners, before having an intravascular ultrasound. It will additionally be necessary to inform the doctor if the patient has experienced any adverse reactions to certain medicines in the past. Following the procedure, the patient will be asked to lie very still for several hours to prevent bleeding. Patients may be able to return home after several hours following the test, although some may need to remain for an overnight stay.
Intravascular ultrasounds are considered generally safe procedures. Still, complications such as bleeding may occur. Although it is not very ordinary, the entry site of the catheter can excessively bleed following the test. It is also possible to have an allergic reaction to a medication received during the ultrasound. If a patient starts to heavily bleed or has an allergic reaction, he or she should go to an emergency room for an evaluation.