What is an Equivalent Annual Cost?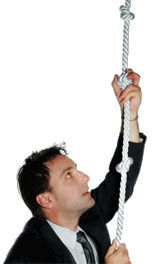 The equivalent annual cost is the cost, per year, associated with the ownership, maintenance, and operation of an asset. This is an important consideration when decisions are being made about asset purchases and budgeting. People determine the equivalent annual cost by looking at the base price for the asset and the anticipated costs for maintenance and operation, and dividing them by the number of years the asset can be expected to be in service. For example, an asset expected to last five years that costs $100,000 United States Dollars (USD) and will cost $2,000 USD per year to operate will have an equivalent annual cost of $22,000 USD.
Usually, this is calculated when people are weighing purchasing choices. Knowing the equivalent annual cost for a single asset is useful as it will help people budget and make decisions, but it becomes especially critical when choosing between multiple assets. An asset that is very expensive may have a lower equivalent annual cost if it has a longer service life, for example. A company concerned about costs in the immediate future might be drawn to a less expensive asset, but find that pricing it out in comparison with other assets shows that it will be much more expensive in the long term.
Companies that produce assets that could be considered major purchases can usually provide information about how much they cost to maintain, based on their experiences and the experiences of other customers. People can also rely on writeups about such products, as well as estimates from consultants. A company thinking about buying a new facility, for example, can ask a real estate agent about the annual maintenance costs they can expect, including taxes, insurance, and costs for keeping the facility in good repair.
The useful life of an asset is estimated on the basis of performance of similar assets and the design of the asset. Experts can provide people with information on the expected useful life of assets they are thinking about purchasing and people can also consider factors like product warranties. In addition, when estimating equivalent annual cost, people also have to think about the possibilities for a business to expand and grow, requiring early replacement of assets before their service lives are over.
While this concept usually comes up in business, ordinary individuals can apply it to their own lives. Equivalent annual cost is something to think about when buying cars, appliances, and other major purchases.
Man climbing a rope