An audiologist is a health professional, who has been trained through significant clinical work and education to assess, diagnose, test for, and help people compensate for hearing problems. When hearing problems are diagnosed, they may help people cope with such problems, or make recommendations for medical treatment that could end or address these problems. Under current US law, as of 2007, all audiologists entering this field must hold a doctorate degree at minimum in audiology, from an accredited university.
Since about 28 million Americans suffer from some form of hearing impairment, the work an audiologist does is very important, and it should be noted that the hearing impaired doesn't just include older folks. There are many children with significant hearing impairment, and teens and young adults who struggle with this issue to small or greater degree. Appropriate diagnosis by an audiologist can frequently help people lead very normal and purposeful lives. When hearing impairments aren't diagnosed, especially when they're minor to moderate, they often have significant impact on people's lives and may affect school performance, social interaction and self-esteem. Hearing problems may also be misdiagnosed as mental illness, ADHD, other learning disorders, or speech/language impairment.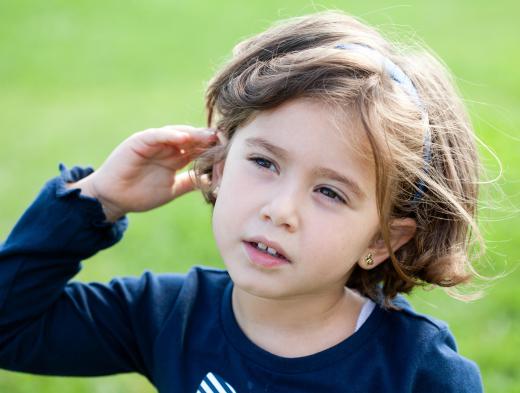 The audiologist can work in a vast variety of settings, and is trained to work with very young children to adults of all ages. Some audiologists work for schools and help provide screening and diagnosis of hearing problems in the very young. They may then specifically work with children identified as hearing impaired, and make suggestions to parents on how to address the issue.
For some kids diagnosis may mean getting hearing aids, or having surgery, or at the very least examination by a doctor, to evaluate the child for structural defects or ongoing medical issues that could be addressed. Early diagnosis of lifelong hearing problems is significantly valuable, since speech/language acquisition depends strongly on a person's ability to hear the spoken word accurately. Audiologists can provide early intervention and help parents, schools, or special education teachers with strategies that will give a hearing impaired child a much greater chance at successful language acquisition and unimpaired learning opportunities.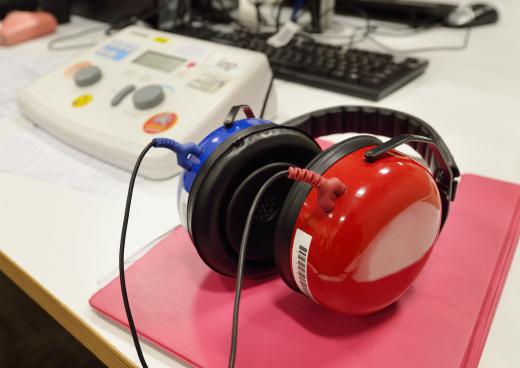 An audiologist may also work as a freelance clinician, in hospitals, in clinics that test hearing and help fit hearing aids, or in a variety of research settings. Focus on different aspects of hearing may shift depending upon the preference for work the audiologist expresses. Yet all deal with one or more aspects of hearing loss, and either how to develop strategies or research that may indicate how to prevent or compensate for hearing impairment, or they deal directly with patients to evaluate hearing and help people who are hearing impaired.
Audiologists are not medical doctors, but they are nevertheless vastly important to the medical community. Infants given certain forms of antibiotics may have their hearing tested even when they're very young, by audiologists. Audiologists also help doctors by diagnosing or sending patients to them who may have correctable impairments. The work of the audiologist is as much social as it is medical, since hearing loss can impact so many different aspects of life, at any stage of life.
AS FEATURED ON:
AS FEATURED ON:

By: elisabetta figus

Audiologists may help diagnose hearing problems in children.

By: Ursa Studio

A minimum of a master's degree in audiology is required to join the American Academy of Audiology.

By: Rafael Ben-Ari

An audiologist may use audiometers to measure the acuity of hearing.

By: Ermolaev Alexandr

In some cases, a child's hearing problems are misdiagnosed as a speech or learning disorder.

By: Lisa F. Young

An audiologist can set someone up with a hearing aid.

By: JackF

Those who believe that they may be suffering from hearing impairment are often strongly advised to seek medical attention from an audiologist.

By: imtmphoto

An audiologist helps ensure people can hear as many frequencies and tones as possible, through general ear health as well as device fitting.