What is an Attorney of Record?
An attorney of record is the official attorney on a case. Even if the attorney is assisted by other lawyers, he or she remains the key lawyer, and the one who is responsible for ensuring that the client has representation. In most regions of the world, an attorney is not allowed to abandon a client if she or he is the attorney of record, and removal from the case can only occur with permission. This attorney is also the primary point of contact, with all information from the court and other lawyers being sent to the attorney of record.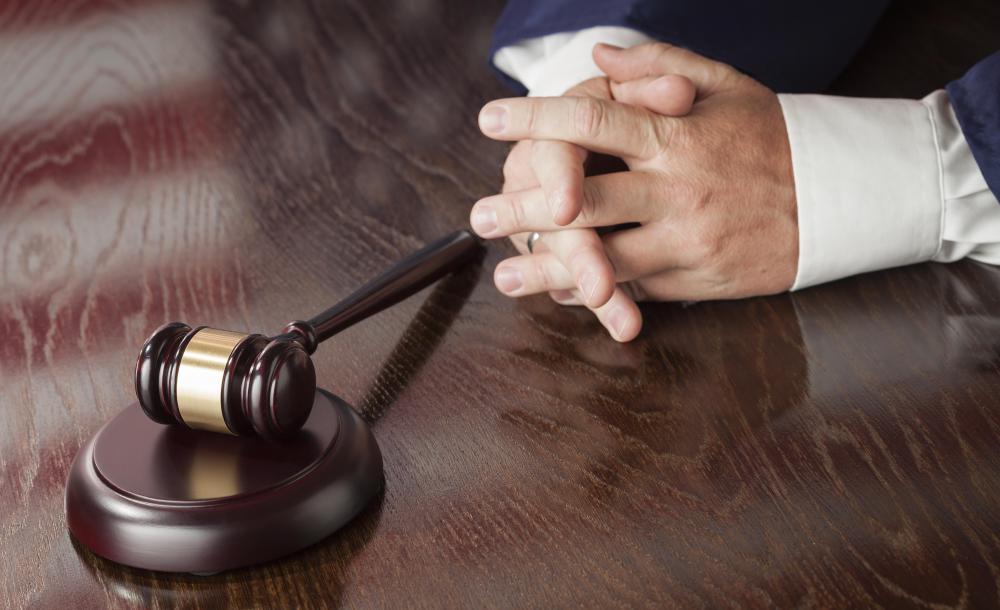 The attorney of record represents his or her client, filing pleadings, making motions in court, and being involved in other aspects of the case. This attorney is responsible for ensuring that the client is well represented, and has full access to all rights permitted in the legal system under the law. Failure to represent a client appropriately can lead to penalties such as fines or being disbarred for dereliction of duty.
One way for someone's term as an attorney of record to end is for the case to conclude. Once the matter has been decided, the attorney of record is no longer under an obligation to defend the client. Another way is for a client to dismiss the attorney. Clients are allowed to dismiss their lawyers at any time, and are not necessarily obliged to find replacement representation, although this is usually strongly recommended. People are allowed to represent themselves in court if they do not want to use an attorney, although this can be difficult unless someone is familiar with the law.
Someone who no longer wants to be the attorney of record on a case will need to file a motion to withdraw as attorney of record. The court reviews this motion and determines whether or not it should be granted. A motion to withdraw may not be granted if there is a concern that the client would not be fairly represented or would suffer harm. However, the court also does not want to force an unhappy attorney to stay on a case, and this must be balanced when making a decision.
Case files maintained by the court will indicate the attorney of record, and make note of any changes. Attorneys are responsible for maintaining current contact information with the court so that the court can direct information to them.