An arraignment is the formal reading of charges against a person. Usually if the arraignment is short although it may be combined with a hearing on bail if the crime is a serious felony. This is also the opportunity for someone charged with a crime to enter a plea. In the US there are usually three possible pleas: not guilty, guilty, no contest.
A final plea called the Alford law can be entered in criminal cases. In these cases, the person being charged does not admit to the crime, but does acknowledge significant evidence that could allow a jury or judge to conclude that the person accused has committed a crime. The Alford law may result in the case being continued, or may result in a direct sentence of guilty.
After the plea is entered, the next job of the arraignment is to determine dates for trial. In some cases, a plea of guilty may result in the judge pronouncing sentence immediately. If the crime is minor, such as a traffic ticket, those accused may merely pay a fee and leave. Sometimes one can circumvent an arraignment for minor traffic offenses by paying a fee before the arraignment. In these cases, the payment of the fee is enough and the person accused does not have to appear at the arraignment. This varies from state to state, and one should verify with the courts whether paying a fine exempts one from attending an arraignment.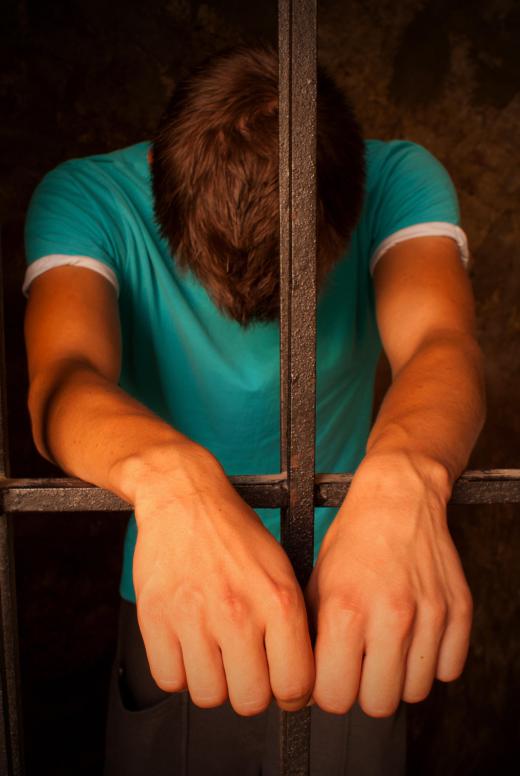 Failure to attend an arraignment when required can result in more criminal charges, fines, and an immediate arrest warrant being issued. In almost all cases, one must appear at an arraignment to avoid such. Usually, those charged with a crime that are not held in jail are given a date and time to attend their arraignments.
If someone is being held in jail, without specific charges, he or she must be arraigned within 24-48 hours of the arrest. At an arraignment of this type, the prosecutor must produce enough evidence to demonstrate probable cause for a charge. If no charge can be made, the person being held in jail is not charged, and is released.
Those being held in jail for a specific charge usually also quickly attend an arraignment to be formally charged. If a bail hearing follows, those accused may either be released on their own recognizance, have a bail amount assigned for leaving jail, or may not be allowed to leave jail. Where the crime is of a serious nature, and flight risk is possible, leaving jail may not be allowed. Release or a determination of bail is at the discretion of the judge.


By: Dmytro Smaglov

An arraignment involves formal charges.

By: Food photo

Those charged with minor traffic violations might be able to circumvent the arraignment by paying a fee early.

By: diter

Bail money is returned, provided the accused attends his or her court proceedings.

By: andreykr

Those jailed without charges must be arraigned within 24-48 hours.