What is an Around the Clock Bridal Shower? (with pictures)
The around the clock bridal shower is a theme-based shower. Each guest is assigned a time on the invitation. They are then asked to buy a gift related to that time of day. Sometimes thebridal shower takes place for a full day, with guests coming and going at their invitation "times." More often, everyone comes at the same time to the shower so that all shower guests can enjoy oohing and aahing over the varied gifts.
Usually, an around the clock bridal shower works best when the bride and groom are first setting up housekeeping and need pretty much everything to make up their new home. Brides to be who already own much of what they need may be better served by registering for the few things they don't have. Alternately, some brides may enjoy the more traditional lingerie shower.
Whether you are the guest of honor or throwing a shower you should note that some guests might be offended by solicitation of specific gifts. Bear in mind the financial status of guests before deciding to take on this shower theme. Some people may find it challenging to afford items from their assigned "time," or would far prefer to give a unique gift of their own choosing to the bride. It helps to have many guests at the bridal shower, and a few guests assigned to each clock time.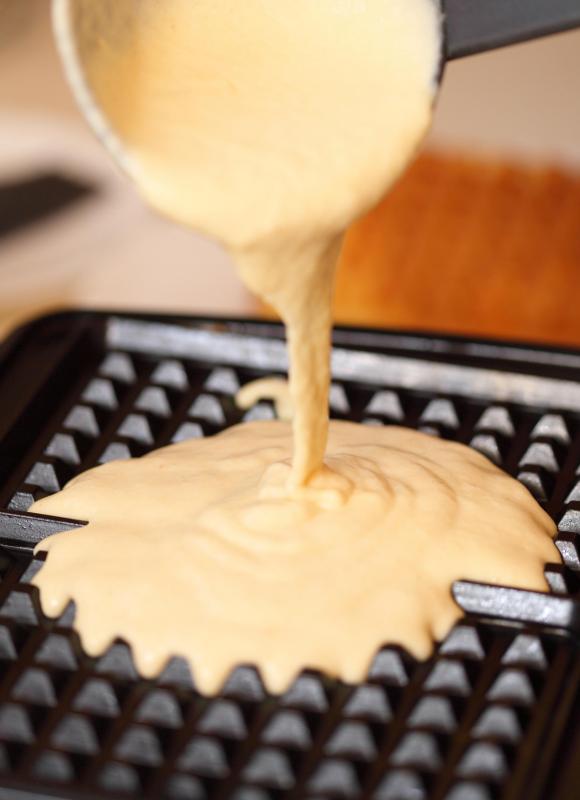 You don't have to really go completely around the clock in this sort of themed shower. You can even split the shower not so much by hours but instead by times of the day. For example, you could assign breakfast, lunch, dinner, dessert and after dinner. You also might want to include some gift suggestions to each time or hour assigned.
If you are attending an around the clock bridal shower, there are some good suggestions for each time of day. When you're assigned an early morning hour consider gifts like coffee makers, toasters, juicers, blenders for smoothies, breakfast food cookbooks or cookware like omelet or crepe pans and waffle makers. Times around the midmorning could focus on coffee or tea servings, crockpots (for about that time of day you'd make a nighttime meal), teacups, coffee pots, or even gourmet coffee or tea.
Lunchtime hours suggest plates for a luncheon, perhaps salad plates from the bride's selected china pattern, utensils for cooking, and sandwich makers. Afternoon hours might best be associated with small dessert servings. You might consider cake plates, a cake stand, bakeware, porcelain coffee or teapots, or a cute apron.
Dinner hours are often the easiest to shop for when you are attending this type of bridal shower. You can give china, flatware, pots and pans, linens, cooking utensils, wine openers, or potholders and dish cloths. For evening hours consider towels, bed linens, lingerie, fluffy slippers, throws, a subscription to services like TiVo, or bath items.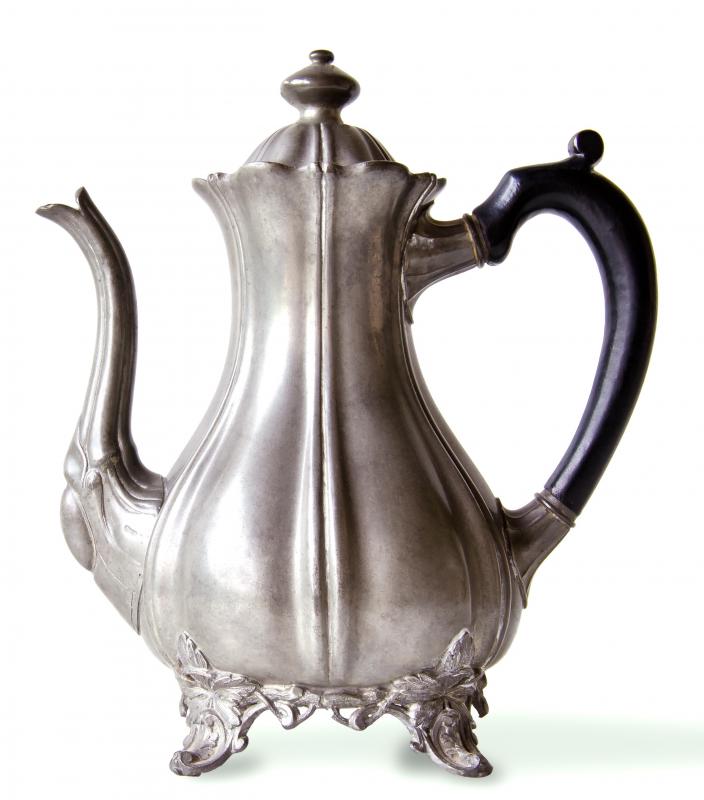 In all, with the different around the clock items there really is quite a bit of choice. An around the clock shower can be very helpful to starting out couples since they will get a bit of everything they need. Both the bride and groom might attend these showers since items are intended for both members of the couple. It is usually fine to invite both women and men to an around the clock shower, or an engagement party based on this theme.
Bridal shower themes may dictate what type of gifts to bring for the bride-to-be.

Whatever the gift, present it to the bride-to-be wrapped with beautiful paper and embellishments.

Slippers might be a good option for late-night gifts.

A waffle iron makes a good breakfast offering.

Flatware can be given for dinner hours at an around the clock bridal shower.

A teapot can be a good gift for an afternoon hour.

Lingerie can be an evening gift for an around the clock bridal shower.

Kitchen appliances may make popular around the clock bridal shower gifts.

Gourmet coffee may make an excellent gift for mid-morning.