What is an Army Chaplain?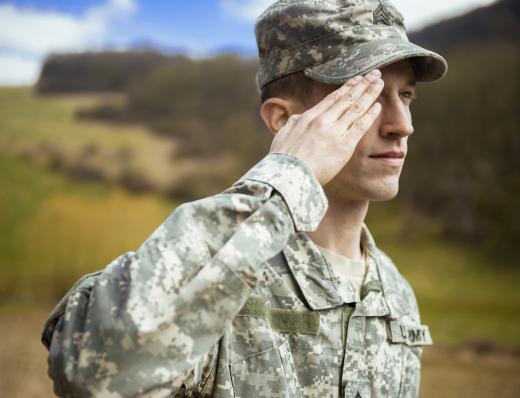 Referred to as the "soul and conscience" of the United States (U.S.) army, the Army Chaplain is a spiritual shepherd to troops. Chaplains have multiple faith-related duties, such as conducting worship services, making hospital visits, and acting as a spiritual counselor. Describing itself as a pluralistic environment, the U.S. Army hires Army Chaplains that adhere to multiple faiths, including Christianity, Islam and Judaism.
Chaplains of the U.S. military are expected to closely adhere to the tenants of their own faith, as well as work in cooperation with Chaplains of other faiths. Army Chaplains can serve as Civilians Ministers or abroad with the troops. When traveling abroad and in war zones, Army Chaplains are considered non-combatants.
An extensive educational background is required to qualify for the role of Army Chaplain. Chaplains must not only have a bachelor's degree worth 120 semester hours, but also possess a master's in religion or theology. Army Chaplains must also have completed a certain amount of spiritual field work before qualifying for the Army. Candidates must also be endorsed for service by their faith group. Even after meeting these requirements, a candidate still has to undergo tests and assessments for the Army to determine whether they're a good fit for service.
An Army Chaplain can serve either in active duty or reserve duty. Active duty entails traveling abroad wherever U.S. troops are deployed. Army Chaplains on reserve duty are allowed to stay where they were ministering prior to enlisting in the Army. The Chaplain can thus continue to serve in the manner they had before, while also serving Reserve and National Guard troops. With reserve duty, there is always the chance that the Army may call the Army Chaplain into a service tour abroad.
Army Chaplains are non-combatants, and don't undergo the basic combat training required of other service members. Instead, Army Chaplains are required to complete the Chaplain Basic Officer Leadership Course (CBOLC). The course is 12-weeks long, and teaches Chaplains non-combatant Army skills, such as combat survival, map reading, and other skills helpful to field operations. An Army Chaplain is required, however, to partner with a Chaplain Assistant who has undergone basic combat training. The partnership between an Army Chaplain and the Chaplain Assistant is known within the Army as the Unit Ministry Team (UMT).
All other branches of the U.S. military also have Chaplains. Whether serving in the Army, Navy, Air Force, Marine Corps or Coast Guard, Chaplains have the same basic roles: acting as spiritual advisers to service members and conducting faith-related duties.


By: daughter

An Army Chaplain can serve in active or reserve duty.

By: John Gomez

Army chaplains may help soldiers deal with moral and spiritual issues in the field.

By: Pavel Bernshtam

Army chaplains are often embedded within military units.