What Is an Aquiline Nose?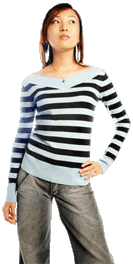 An aquiline nose has a high protruding bridge with a slight to pronounced downward curve when viewed in profile. It's also known as a Roman nose, hooked nose, or a beak or eagle nose because of its resemblance to the curved beak of an eagle. The term aquiline only refers to the shape of the nose and not the size, which is highly variable. The exact definition of an aquiline nose can be somewhat skewed as some define an it as having a downward curve of any degree, while others define a slight to moderate curve as being aquiline and a markedly curved nose as a hawk nose. The terms aquiline and Roman nose are often used synonymously, but can sometimes refer to slightly different shapes with an aquiline nose having a bump where the nasal bone meets the nasal septum and a straight tip, and a Roman nose having a slightly sloped bridge with a downward curved tip.
The bridge of the nose is the hard upper part that sits between and extends beyond the eyes. Two bones called the nasal bones join together to form the nose's bridge. The size and shape of the nasal bridge varies greatly between individuals. The nasal bones join to the nasal septum, which is a flexible cartilaginous wall that separates the two sides of the nasal airways. The bony bridge of an aquiline nose is tall, which, when viewed from the side, gives it the appearance of a downward slope at the point where it meets the nasal septum.
The human nose is a prominent facial feature. As such, the overall size and shape of the nose can have a profound effect on a person's self-esteem. In general, men have larger noses than women. What is considered an attractive nose shape differs from culture to culture and across different time periods, but generally an aquiline nose is thought to be more attractive on men than on women.
The Greek nose has a straight bridge from base to tip and is found on classical Greek sculptures, but may not be reflective of a common physical attribute among classical Greeks. Instead, the Greek nose found in classical art may be representative of the aesthetic ideal of the time period. Even in modern times, the Greek nose is considered by many to be a desirable feature. Classical Roman art depicted bodily imperfections that classical Greek art precluded. It's not uncommon to see a very long, bent, or aquiline nose on a classical Roman sculpture or other artwork.
Woman with hand on her hip