Apple crisp is a dessert made by filling a heavy pan with fresh apples topped with a streusel mixture, and baking the dish in the oven until the streusel turns crisp and the apples soften. Typically, apple crisp is served hot, sometimes with whipped cream or ice cream as a topping, although it can also be eaten cold. This dish is especially popular in the fall and winter, when many people find themselves seeking warm desserts for relief from the cold weather.
This dessert is part of a larger family of crisps, cobblers, crumbles, grunts, and so forth, with various other colorful names being used in isolated regions of the world. You could liken apple crisp to an apple pie without the pie dough, making it a much simpler dessert in which fruit is designed to be the star of the show.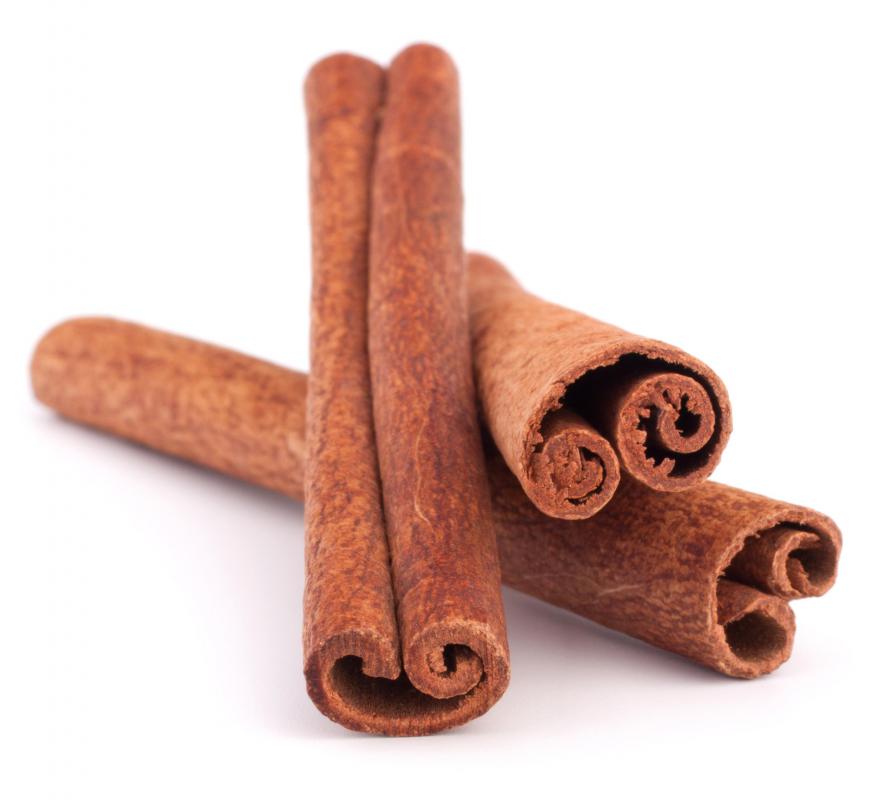 To make apple crisp, you need a baking pan, ideally a heavy pan which will conduct heat slowly and evenly, along with some apples and a streusel topping. Make the streusel first, setting it aside while you peel, core, and cut the apples, creating small chunks. Throw the apples into the pan, top with the streusel, and bake at 350 degrees Fahrenheit (177 degrees Celsius) until you see the streusel starting to brown, around 25-45 minutes, depending on the size of the pan.
The apples used in apple crisp can vary considerably. Many people like to use crisp pie apples like granny smiths, Fujis, Suncrisps, Braeburns, Pippins, Jonathans, Cox's Orange Pippins, and Jonagolds, among others. These apples break down nicely during the cooking process, absorbing flavors from the topping without becoming mushy, like modern golden and red delicious apples tend to do. Many cooks also toss the apples with lemon juice or vinegar to prevent them from browning too quickly, and to add a faint tang to their apple crisp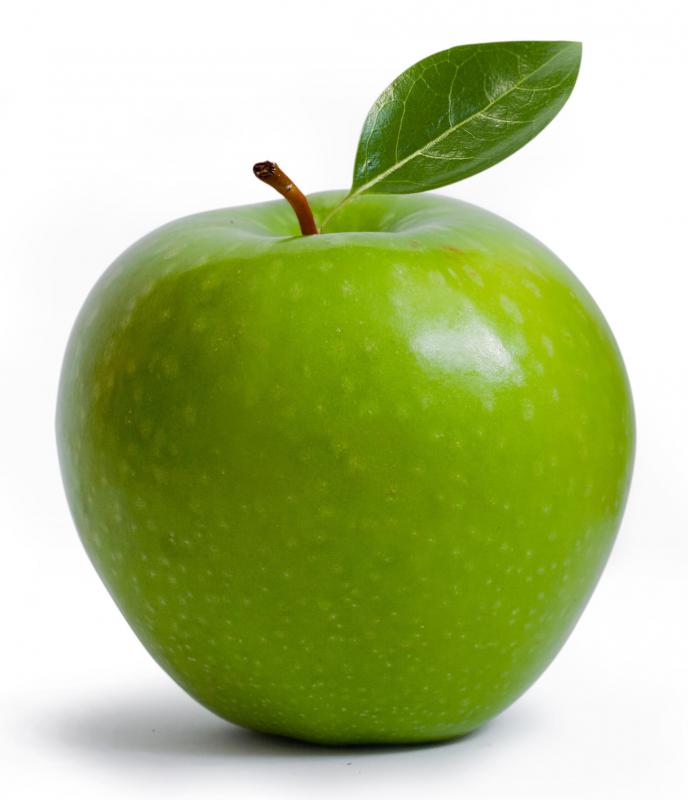 Streusel topping is made by mixing flour and sugar in a 4:1 ratio with spices such as cinnamon, allspice, nutmeg, and ginger, and tossing the flour with melted butter. Some people like to add quick oats to their streusel topping for more texture. For people with gluten intolerance, gluten-free flour alternatives can be used in streusel. Since the glutinous properties of regular wheat flour are not critical in streusel, any gluten-free topping may be used. For example, corn flour could add a nutty flavor and an interesting texture, or gluten-free bakers could stick with a basic flour mixture. Vegans and strict vegetarians can use margarine or oil as a replacement for butter.