What is an Antique Faux Finish?
An antique faux finish is a painting technique applied to an item to give it the appearance of being an aged antique when it is not. This look can be accomplished in a variety of ways, depending on the type of look one wants to achieve. An antique faux finish is a good way to give furniture an aged look at very little cost, while finding a genuine antique may be a difficult and expensive proposition.
One way to give a piece of furniture this type of finish is by using a crackle medium. This is a type of coating that will cause the paint applied on top of it to crackle, or break apart. To use this method, one must first paint the piece in a base coat. This will be the color that shows through the top coat in the places where it has cracked.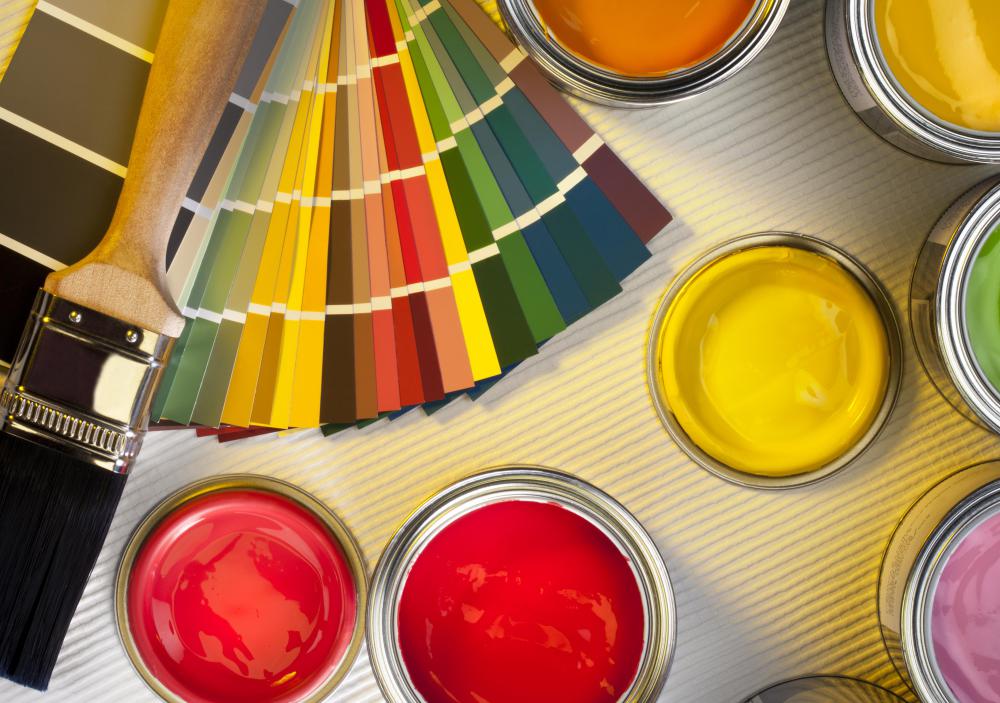 After the base coat has dried, a crackle medium should be applied. This coat must dry as well. Next, a top coat is applied over the crackle medium. When this dries, the piece will have a cracked paint finish. A polyurethane finish should be applied on top of the final coat of paint to seal the work.
Another way to get an antique faux finish is to apply a colored glaze to a painted piece in an uneven manner. As with the previous technique, the piece should first be painted with a base coat. A tinted glaze follows this. While the glaze is still wet, it can be smudged and rubbed with a rag or sponge to get the desired weathered effect.
For an extremely worn finish, furniture can even be distressed in ways that mimic the natural wear and tear that an item would experience over many years of use. Sanding the corners or parts of the surface with sandpaper or even steel wool can achieve this effect. For an extreme way to wear down a piece, one could even beat the edges of the piece with a sack filled with small rocks.
When working with an antique faux finish, it is important to keep in mind the lasting effect that this treatment will have on a piece. A good ideas is to begin with an item that is already worn, damaged, or used. Giving a brand new item an antique finish can cause some irreparable damage that may be regrettable in the future for those who change their design style often.