What Is an Anonymous Donation?
Generosity comes in all different kinds of packages, and sometimes a donor prefers to remain unnamed. An anonymous donation is typically a financial gift that is given by an individual who does not want recognition for the support and seeks to remain out of the spotlight. A third-party representative, such as an investment banker, or the organization or individual receiving the gift, such as a charity, foundation, research facility, or religious organization, for instance, agrees to keep the privacy of the philanthropist intact. There are a host of reasons why someone might prefer to make an anonymous donation, not the least of which may be humility.
An anonymous donation may remain a mystery to all involved, including the institution receiving the gift. If a gift is being made to a religious organization, the donor may remain anonymous to the public but is known to senior members of the parish. In this situation, the head of the church may prefer to visit with the donor, and this may be a mutually acceptable term. A college or university could receive an anonymous donation that is communicated through a third-party liaison, and the identity of the giver is not disclosed, even to top university officials.
The individual who is making the donation is likely to have influence over the direction of the money and may earmark the funds for specific purposes. If a nonprofit organization is designed for a specific purpose, the direction of any anonymous donation may remain limited based on the strategy of that entity. It is possible that the donor prefers to remain anonymous from even the recipients in order that some goal be accomplished and the giver not be looked upon in the future for similar gifts when the organization is in need. Anonymous donations are well received by the recipients even if the most major detail, the source of the gift, is left out.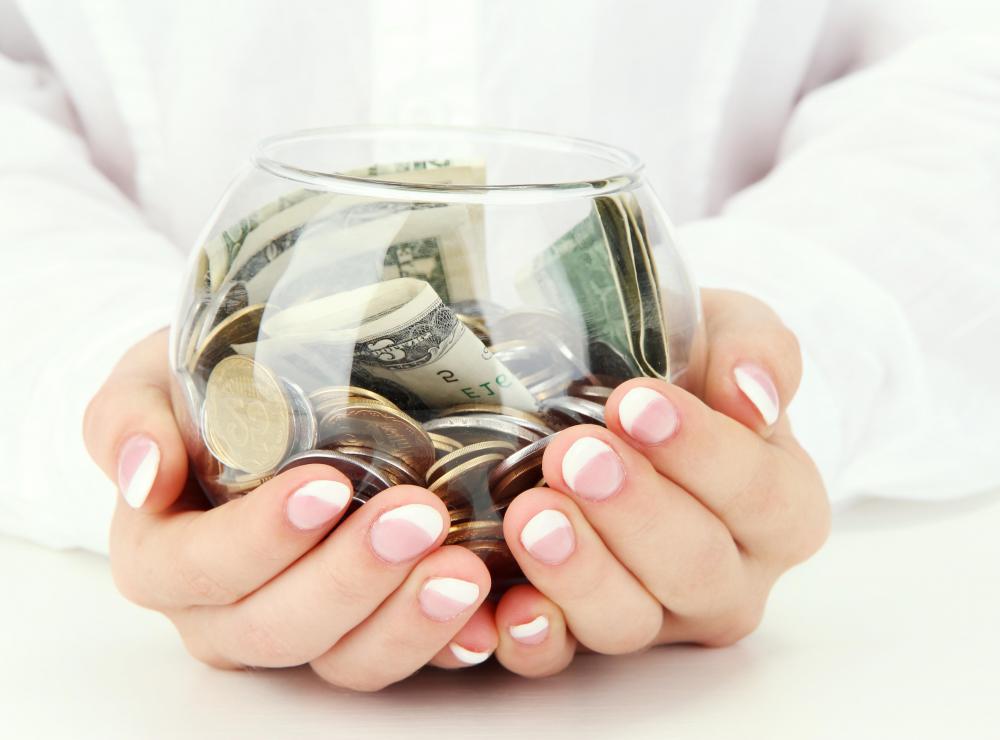 In political circles, donors are able to extend anonymous donations to nonprofit organizations for campaigns and in some cases have enjoyed the tax benefits that are designed for charities and religious organizations. Across the U.S., the federal government assigns a tax percentage in the double digits to such donations. Political supporters are still able to contribute anonymous donations under these rules, but the gift remains subject to high tax rates. The tax is issued in an attempt to reduce any fraudulent behavior tied to financial limitations and disclosure requirements in campaigns.
An anonymous donation involves a person who donates to an organization or charity without want of recognition.

Donating canned goods to a food bank is one type of anonymous donation.

Clothing can be donated anonymously.

Small monetary donations may be made anonymously.

Shoes may be donated for children in other countries.

School supplies might be donated anonymously.