Analemma is an astrological term. It refers to the path that a celestial body appears to move along when viewed from a set point. If, for example, a person charted or photographed the sun every day, at the same time, he would find that the sun's position resulted in a recognizable path, also known as its analemma.
The analemma of the sun is often said to resemble the figure eight. It is important to understand that the appearance of the analemma varies depending on where you are. The path does not actually change. However, it will not appear to be the same from every place on Earth or from other places in the universe. There are several factors responsible for the difference.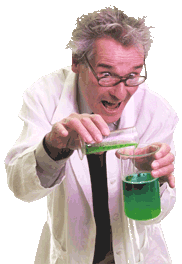 The Earth tilts and rotates around the sun. The tilt of Earth is one of the factors that can cause the sun's path to appear different than it seems from another planet. The path shown by an analemma makes it appear that the sun has moved, but this is not what happens. The sun does not move around the Earth. It only appears that way because of Earth's movement.
Describing the sun's analemma from Earth as a figure eight does not mean it is a perfectly standing figure. The appearance of the path on Earth depends upon the observer's longitudal position. The proportions of the northern and southern parts of the figure are affected by whether a person is in the northern hemisphere or southern hemisphere. For those at the equator, the sun should appear to travel along a horizontal path.
The observation of the sun's analemma generally also considers the latitude of the sun. This is a measurement of how far north or south it seems. Charting the sun's analemma with this piece of information can help a person determine the Equation of Time. This tells the difference between a clock's time and the sun's time. Every day does not actually span exactly 24 hours.
Most days are either longer or shorter than the 24 hours humans live by. There are only four days per year when the sun's time matches clocks' times. Those days are April 14th, June 20th, August 30th, and December 20.
There are several ways a person can track the sun's path. He can use photographic images or make a graphical chart. It is also possible to make a physical model by using markers to record where the sun hits the ground.
AS FEATURED ON:
AS FEATURED ON:

Scientist with beakers