What is an Air Force Squadron?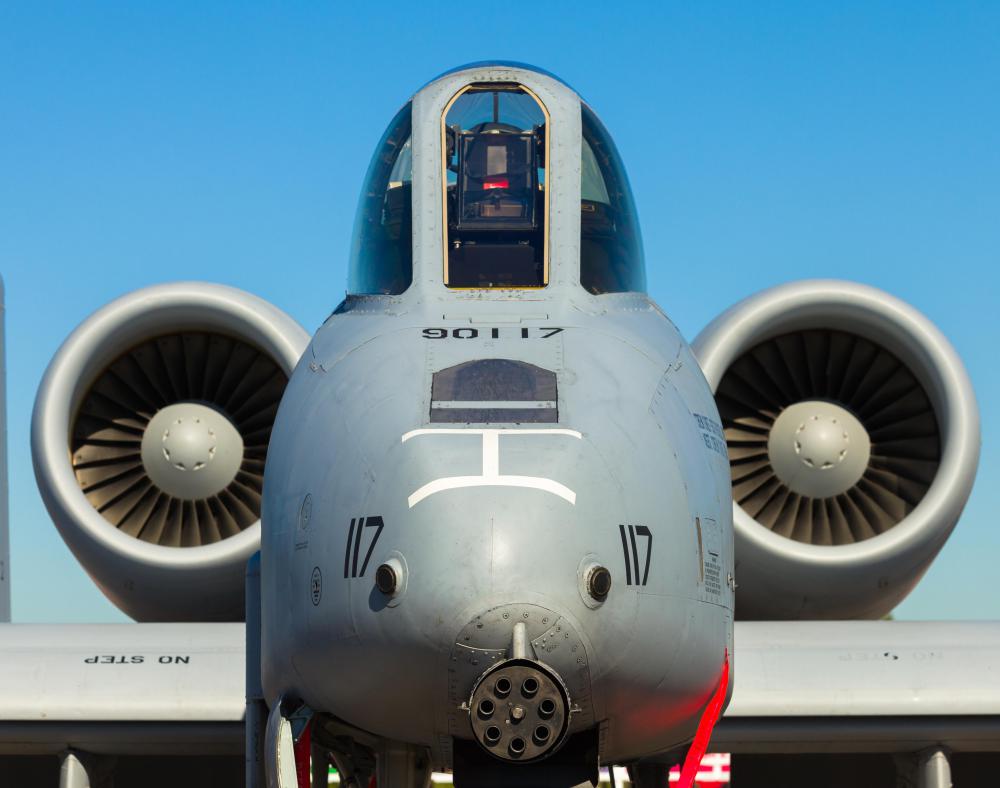 An Air Force squadron is the primary organizational division in the United States Air Force (USAF) and the smallest unit with both administrative and tactical duties. In addition to its aircraft and crews, each squadron also includes its own technical, supply, mess, maintenance, and headquarters personnel. A modern squadron has up to 24 aircraft and and several hundred personnel, with the precise size varying according to the squadron's mission, the conditions in which it operates, and the type of aircraft flown. Squadrons are specialized by mission, with different squadrons dedicated to functions such as reconnaissance, electronic warfare, and strategic bombing.
United States Air Force squadrons usually have names consisting of up to three numerals and the squadron's function, such as 8th Fighter Squadron or 717th Expeditionary Air Support Operations Squadron. Squadron numbers 101 through 299 are always used to indicate Air National Guard units. In addition, squadrons often have nicknames, such as the Black Birds or the Fightin' Fuujins. Squadrons also have distinctive heraldry, often depicting an image reflecting the squadron's nickname.
An Air Force squadron is composed of smaller units called flights, with each flight consisting of at least two aircraft. An Air Force squadron's commanding officer is usually a lieutenant colonel, although in some cases he or she is lower ranked. Below the lieutenant colonel are the commanders of each flight, who usually hold the rank of captain. Squadrons with similar functions are organized into into larger units called groups, usually containing three or more squadrons that train and fight as a unit. Groups, in turn, are organized into larger units called wings.
Organization of aircraft into units called squadrons in the US military dates back to the creation of the first Provisional Aero Squadron by the Signal Corps of the US Army in May of 1913. At that time, a squadron in the Army referred to a horse cavalry formation, and the first military airplanes were used for reconnaissance, which had historically been a cavalry function. In December of the same year, the term Provisional was dropped from the squadron's name and the 1st Aero Squadron became the United States' first officially designated military flying unit, although it would not technically be a US Air Force squadron until the USAF was made a separate service branch in 1947. It originally consisted of eight aircraft, 16 officers, and 90 enlisted men. Despite a series of name changes, the squadron still exists today as the 1st Reconnaissance Squadron, a training unit flying U-2 surveillance planes and the U-2's two-seated trainer variant, the U-2ST.
A USAF squadron operates up to 24 aircraft of a particular type and that are intended to function together as a unit on specific missions.

The USAF was made a separate service branch in 1947.

During the Cold War, a Strategic Air Command bomber squadron could consist of up to 15 aircraft.

The 1st Aero Squadron, which was founded in 1913, operates today as the 1st Reconnaissance Squadron and flies the U-2 spy plane.