Also known as a dual agency, an agency cross is a situation in which a trade is conducted with a single agent or broker acting on behalf of both the seller and the buyer. This type of trading activity typically develops when two clients served by the same broker execute orders that offset each other. In most settings, the agent or broker will follow the usual procedures in processing those two orders, and only cross the two if a better bid is not received on the trading floor.
The potential for an agency cross materializes when two different investors who work with the same broker submit different orders to execute trades that offset the other. For example, one client submits an order to buy a certain amount of a given security, while the other client submits an order to sell a certain amount of that same security. Typically, any limits on the buy and sale prices will also be very similar. The broker, upon receiving the two orders will note that they could be crossed, but will process the orders in the usual fashion and announce them on a trading floor. Should no acceptable bids for either order materialize, then the broker can proceed with crossing the two and essentially completing the transactions in a manner that allows both clients to receive what they wanted from the trade.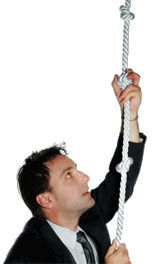 For the broker or agent, the occurrence of an agency cross holds the benefit of being able to collect a commission from each of the two clients involved. At the same time, this particular transaction type can often make it possible for the broker to save both clients any spread that would have been charged by market makers had the two orders ultimately been executed through a marketplace. From this perspective, the event of this type of cross trade can be to the benefit of everyone involved.
In nations where an agency cross is considered a property and legal trading procedure, there are typically governmental regulations that help to prevent brokers or agents from favoring the interests of one client over the other. This is one reason that both orders must be taken to the trading floor and announced. Doing so makes it possible for any bids that would ultimately be of greater benefit to one or both clients to be accepted. Assuming no better bids are received, the agency cross does make it possible to settle both orders quickly and easily, an outcome that is usually satisfactory to both buyer and seller.
AS FEATURED ON:
AS FEATURED ON:

Man climbing a rope