What is an Affiliate Marketing Blog?
Marketing refers to the buying and selling of goods and services and the steps involved for the producer or service agent in providing those goods and services to a customer. Affiliate marketing is a special type of marketing because it is done, not by the producer or provider of the goods and services but by other people who are not related to a company acting on its behalf. Affiliate marketing refers to ecommerce and can be carried out in a variety of ways, including creating content, posting links, and hosting advertisements. The affiliate is paid when a customer clicks through from the affiliate's site to the producer's or provider's site and either purchases a product or signs up for a service. An affiliate marketing blog is a weblog that is set up to market the goods or services of one or more parties other than the blogger himself or herself, or it is a blog that is about the topic of affiliate marketing, providing hints and tips to affiliate marketers.
The first type of affiliate marketing blog will probably not be called by that name. In most cases, it will simply be a blog about some subject area on which one can find Google® AdSense® advertisements or Amazon® Associates material. In the second case, for example, the blogger might blog about the novels he or she reads and have appropriate connections to the Amazon® website or feature them in an Amazon® affiliate store.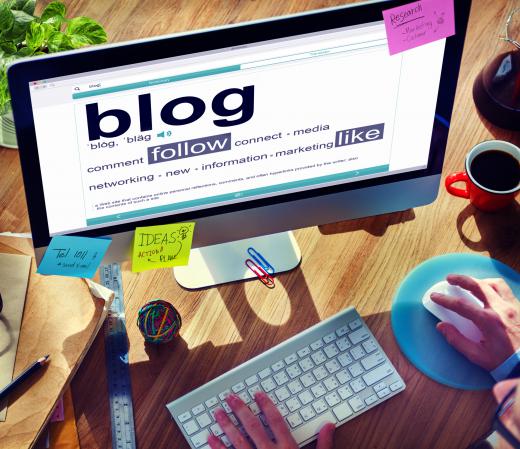 The second type of affiliate marketing blog is often called an "affiliate marketing blog." These blogs include advice, news, and ideas that are potentially of value to affiliate marketers. The advice falls into two categories: general advice of use to almost all affiliate marketers, and specific advice that depends on either one's blogging application, the affiliate marketing tools one is using, or the type of product one is selling. The specific advice may include reviews, recommendations, and warnings about how to stay within various written and unwritten guidelines while continuing to earn money from affiliate marketing.
News of interest to affiliate marketers often involves the Google® search engine. How one achieves high ranking on a search page through legitimate means, known as "white hat SEO" (Search Engine Optimization), is important, as is avoiding "black hat SEO" which could end up with one's being banned. It is possible for uninformed affiliate marketers to unwittingly take steps that will cause problems, so referring to several affiliate marketing blogs to get the lay of the land is a good strategy for those new to affiliate marketing.
AS FEATURED ON:
AS FEATURED ON:

By: Rawpixel

An affiliate blog is a blog written in conjunction with a corporation, and is officially affiliated with said corporation.