What is an Adenotonsillectomy?
An adenotonsillectomy is a surgical procedure in which the tonsils and the adenoids are removed. This procedure is most commonly carried out in young children, although there are sometimes cases in which it is indicated for an adult. Ear, nose, and throat surgeons are common candidates to perform the procedure, although it can also be performed by an oral surgeon or a pediatric surgeon who specializes in working with children. Recovery times from an adenotonsillectomy are usually fairly short, and sometimes patients can go home on the same day as the surgery.
Historically, removal of the adenoids and/or tonsils was usually done to address chronic inflammation and infection. Patients who developed recurrent infections might be advised to simply have this lymphatic tissue removed. However, today, these structures are more commonly taken out to address airway obstructions. Researchers have recognized that airway obstructions in early childhood can cause problems with childhood development, and this has led to an increase in recommendations for adenotonsillectomies to address airway problems early.
Some patients simply have enlarged adenoids and tonsils, and others experience chronic inflammation which leads to perpetual enlargement. One of the most serious forms of airway obstruction which can occur is obstructive sleep apnea, in which the patient stops breathing in the night because the airway becomes occluded. Sleep apnea usually causes people to wake up, disrupting their sleep patterns and leading to health problems associated with sleep deprivation. For young children, sleep apnea can be especially disruptive because they are still developing.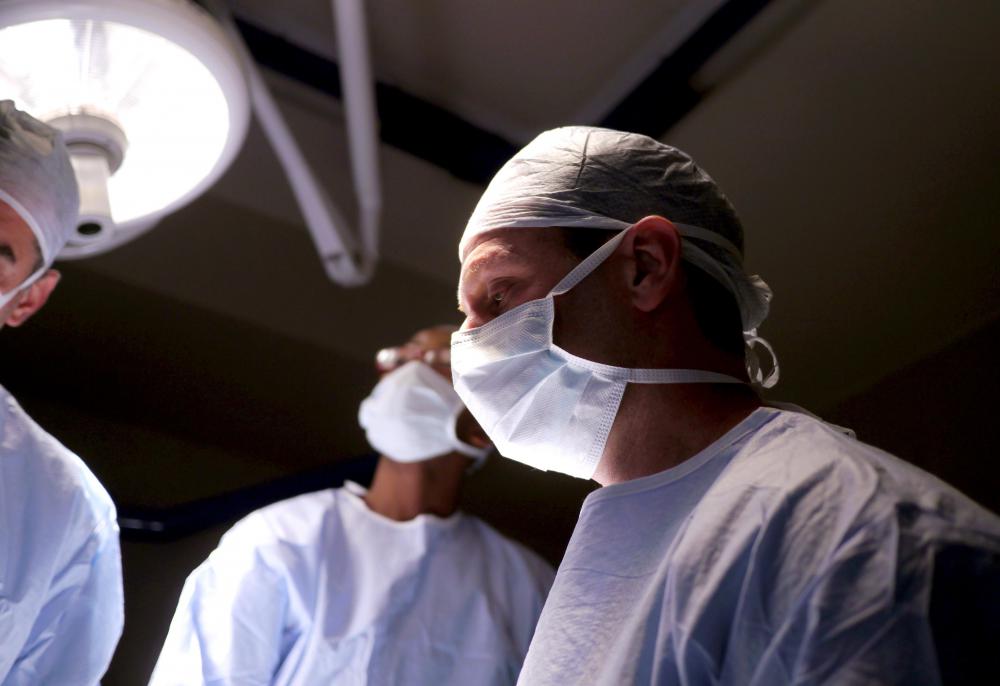 In an adenotonsillectomy, the patient is usually placed under general anesthesia, and monitored by an anesthesiologist. The surgeon enters the mouth, removes the adenoids and tonsils, and checks for any other signs of abnormalities or ill health. Then, the patient can be taken off anesthesia and brought to recovery. If the patient appears to be doing well, with no signs of impaired lung function, he or she will be released. Sometimes a patient needs to stay overnight for monitoring.
One major risk of an adenotonsillectomy is compromise to the respiratory system caused by being under anesthesia. Careful management by an anesthesiologist paired with rapid work by the surgeon to minimize time under anesthesia during the adenotonsillectomy can reduce this risk, as can proper aftercare for the patient, including use of an incentive spirometer to promote a return to healthy lung function. Another potential complication is infection, which is often prevented with the use of prophylactic antibiotics.