What is an Acidophilus Supplement?
An acidophilus supplement is a type of dietary supplement typically found in capsule form. The term "acidophilus" refers to a grouping of probiotics, or helpful bacteria in the body. These probiotics include Lactobacillus acidophilus, Lactobacillus casei, and Lactobacillus bulgaricus, among others.
These probiotics, found naturally in the body, help to keep the bacteria levels in the body in balance and aid in digestion. The bacteria is naturally found in the mouth, intestinal tract, and genital area. Acidophilus is often found in yogurt, milk, sauerkraut, and other fermented foods. Many people take an acidophilus supplement for various health reasons, and it is often recommended by doctors.
Some take an acidophilus supplement to aid in their digestion, and to help prevent upset stomach and diarrhea. The healthy bacteria helps to break down food more easily. Those with weakened immune systems often take the supplement in order to prevent infection and strengthen the immune system overall.
In addition, it is often recommended that women who frequently suffer from yeast infections take an acidophilus supplement. The yeast infection is caused by a fungus known as Candida albicans, and the acidophilus is able to kill the fungus and prevent the overgrowth of bacteria. Keep in mind that acidophilus does not only need to be taken when a yeast infection occurs, but may be used every day to prevent them from recurring.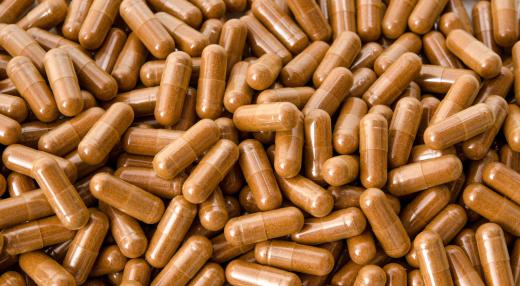 Another instance when it is a good idea to take acidophilus is when taking antibiotics. Antibiotics kill all the bacteria in the body, including the beneficial bacteria found in the mouth, intestine, and genital area. This is why people who take antibiotics often suffer from diarrhea, stomach upset, and yeast infections, which are known as Thrush when they occur in the mouth. It is often recommended that those who are on antibiotics should take an acidophilus capsule three to four times per day.
When selecting an acidophilus supplement, keep in mind that most need to be refrigerated; this is because they are made up of live bacteria cultures. If you are taking them while traveling, choose ones that do not need to be refrigerated. Supplements should generally have two to three billion cells per capsule; less expensive versions may have fewer, but they may not be as effective. Taking an acidophilus supplement regularly can be a great way to improve health, boost the immune system, and prevent yeast infections.
AS FEATURED ON:
AS FEATURED ON:

By: Dani Vincek

Sauerkraut is a natural source of acidophilus.

By: womue

Acidophilus capsules aid in digestion.

By: Anton Maltsev

Yogurt can be eaten in lieu of an acidophilus supplement.