What Is Amaretto Cheesecake?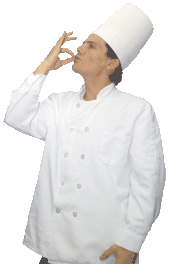 Amaretto cheesecake is cheesecake that almost invariably contains amaretto liqueur. This sweet, almond-flavored spirit usually complements the tangy, rich flavors of the dessert. The result usually tastes even more rich and decadent than traditional cheesecake, though the only real difference is the amaretto liqueur. Some recipes like to take the sweet almond flavors even further by incorporating them into the crust, topping, and the cheesecake mixture itself.
Most traditional cheesecakes can become amaretto cheesecake with the addition of several spoonfuls of amaretto liqueur. When altering an existing recipe, cooks may have to add a little more butter or cream cheese to the mixture to compensate for the extra liquid. As with most cheesecakes, the batter should be creamy and thick. This is the simplest way to create an amaretto cheesecake, especially for cooks looking to make a fast, elegant dessert.
Many bakers like to take amaretto cheesecake to the next level by playing with the flavors in the crust. Its crust is traditionally made of crushed graham crackers, but an amaretto cheesecake may benefit from a crust made from amaretti cookies. These hard, crumbly cookies are usually rife with almond extract and crushed nuts, making them a sweet and nutty base for an amaretto cheesecake. A cook may crush them between two sheets of wax paper with a rolling pin or use a nut grinder. The cookies must be finely crushed, with no large pieces left, to become a proper crust.
The cook may put this almond-flavored crust together with traditional butter and sugar, but using almond butter instead can create a sticky, silky crust that blends perfectly with the cheesecake. Almond butter is made of roasted and macerated almonds, very similar to peanut butter. It often has a high sugar content, but may contain more nutrition than dairy butter, which is made from animal fats.
Toppings are another area in which bakers may play with amaretto cheesecake. Almonds may be toasted, crushed, and mixed with a little brown sugar for a sweet topping. Others might use salted almonds to counteract the sweetness of the cake. Some cooks can't get enough of the amaretto liqueur itself and simmer it into a sauce to drizzle on top of the dish.
A few more variations for amaretto cheesecake include things that may be done to the cake itself. The cook may always stir crushed almonds or cookies into the batter for a crunchy texture. Those that love fruit might consider adding sweet cherries to the batter, since cherry-almond is a popular flavor combination.


Chef