Aloo tikki is an Indian and Pakistani snack, or chaat, made with potatoes and spices. Boiled potatoes are mashed and formed into small patties that are fried until brown and crispy. In Hindi, aloo means potato, and tikki refers to a croquette, small cutlet, or patty. Commonly cooked to order and sold by street vendors throughout India and Pakistan, this snack is typically served with a variety of toppings and chutneys.
A typical aloo tikki recipe calls for boiled potatoes that are subsequently mashed with spices like ginger, garam masala, and coriander powder. Some versions include green peas or boiled black chana. Chopped green chilies may also be added for a bit more heat. These ingredients are combined with some type of flour until a dough forms.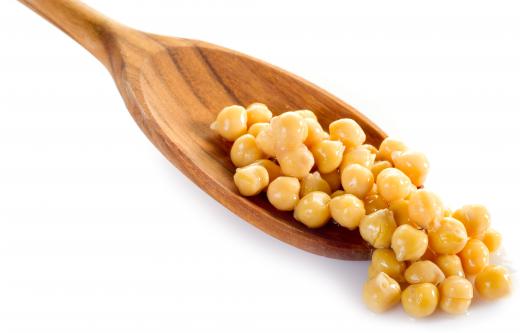 The dough is then formed by hand into small patties. It may be necessary to coat the hands with oil to prevent sticking. These patties are then deep fried in oil until golden brown on both sides. This snack is usually suitable for vegetarians and vegans because it does not traditionally contain animal products.
When ordering aloo tikki from a street vendor or kiosk, the vendor will take two tikkies and immerse them in hot oil for only a few seconds. Once the tikkies are crispy and browned, the vendor will flip them onto a disposable plate or dried leaf bowl. Toppings like yogurt or chutneys, onions, and boiled chickpeas are added quickly, so the diner has only a few seconds to make a special request.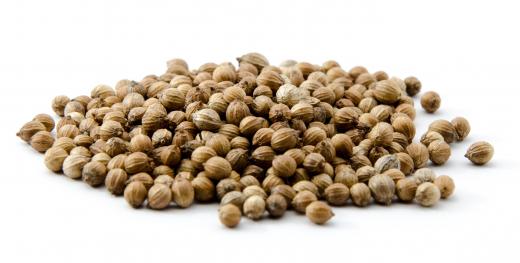 These snacks are often served with red onions as garnish or toppings including yogurt, or dahi. They are typically eaten with tamarind and carrots, mango, or coriander-mint chutney. In Mumbai, aloo tikki is sometimes topped with spicy curry. The traditional Punjabi topping is aloo chole, potato and chickpea curry. Some variations call for the tikki to be stuffed with a filling like channa dal.
Aloo tikki is also offered in sandwiches, especially in north Indian cafes, or dhabas. Similarly, the McDonalds® fast food chain sells a McAloo Tikki™ burger in some Indian cities. The patty is made with potatoes, spices, and peas and topped with tomatoes, onions, and vegetarian mayonnaise. Although similar, this burger is not considered to be traditional aloo tikki.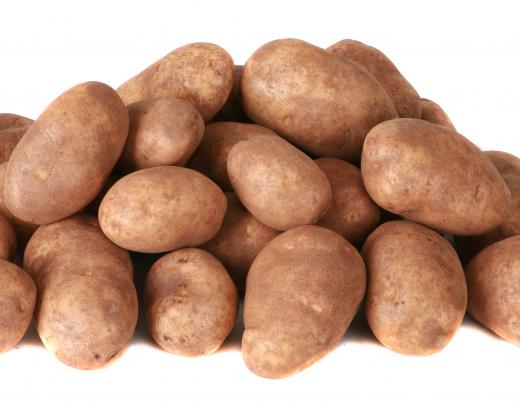 There are many other Indian dishes made with potato. For example, aloo palak is a meal of potatoes, spinach, and spices. Aloo mutter is a curry of potatoes and peas cooked with garam masala, turmeric, and cumin seeds. Another staple meal is aloo gobi, or potatoes and cauliflower made with turmeric that gives the dish a yellow hue.
AS FEATURED ON:
AS FEATURED ON:

Aloo tikki is often topped with boiled chickpeas.

By: areif

Aloo tikki is typically seasoned with ground coriander seeds.

By: Sasajo

Peas may be added to Aloo Tikki, an Indian snack.

By: James Martin

Boiled potatoes can be mashed and formed into small patties in aloo tikki.

By: lidante

Aloo tikki is often topped with creamy yogurt and fresh herbs.

By: Monkey Business

Sometimes tikkis can be stuffed with a filling like channa dal.

By: photonaka

In India, aloo tikki and other snacks are commonly sold at outdoor markets.