What is Aircraft Engineering?
The field of aircraft engineering is an area within engineering that focuses on aircraft design and maintenance. The term aircraft includes all types of machines that take flight, such as airplanes, gliders, and helicopters. People have been fascinated by the possibility of flight for centuries, and a career in this field can be both challenging and rewarding.
There are two primary areas of aircraft engineering: design and maintenance. The design of an aircraft is based on a set of fixed items and variables. The fixed items often include the weight of the cargo or passengers, the distance the unit can travel, and the height off the ground. The variable items include the power source, design of the physical shell, and the aesthetics of the unit. Design is an essential element of engineering that requires a unique combination of technical skill and creativity.
The maintenance aspect is focused on the skills and procedures required to keep the actual aircraft functioning. It is during the engineering phase of the product design that the aircraft engineering team looks at the different mechanical systems and determines what type of work will need to be completed to keep the system operational. The complexity of the repairs, frequency of the maintenance, and access to the parts all must be considered.
Many people assume the maintenance of aircraft engineering is focused on how to complete the repairs. However, this is only a small aspect of this field. A well-designed mechanical unit should provide relatively direct access to parts that will need to be replaced or maintained. The skill and time required to complete scheduled maintenance should not be excessive, as this will have a negative impact on the functionality of the unit.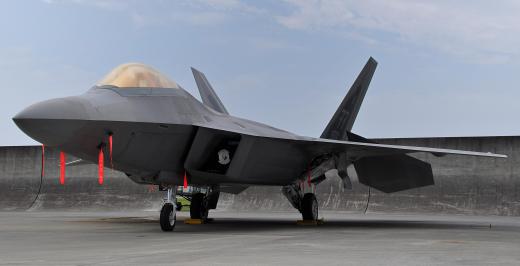 For example, an aircraft that must be completely disassembled every three months to clean, grease, and inspect mechanical parts will not be well received by potential customers. Units where the parts are difficult to inspect will result in additional delays, as all aircraft must hold a valid certificate of airworthiness to fly. There are very strict rules surrounding aircraft safety for obvious reasons. A poorly designed aircraft may have difficulty passing inspection.
In order to work in aircraft engineering, candidates must complete formal post-secondary education. This is not a career that can be learned through working experience. Typically, a community college program in this field is two to three years in length and has both theoretical and practical elements. Many programs include an internship or related work placement opportunity to help students learn the skills required for this career.
AS FEATURED ON:
AS FEATURED ON:

By: hallucion_7

Knowing that it would be used on international flights, Boeing engineers designed the 747 so that it could fly even in the event of multiple engine failures.

By: Sly

Crop dusters, like most specialty aircraft, are engineered to carry equipment that is used for particular tasks, such as spraying pesticides.

By: dreamnikon

Aircraft like the Lockheed Martin F-22 Raptor are designed to absorb and disperse radio waves rather than bounce them back in a coherent manner to radar receivers.

By: BSANI

A helicopter is a type of aircraft that uses rotary wings, or rotors, to generate lift and facilitate vertical takeoff and landing (VTOL) flight.